Students of Wodonga Senior Secondary College are assisting members of the older generations wrestling with how to use their iPad, laptop, smart phone, digital camera or GPS.
Wodonga Senior Secondary College in conjunction with the Albury-Wodonga Volunteer Resource Bureau have kicked off four weeks of short workshops named Know Your Gizmo, a programme to help adults learn how to make the most of new technology they may be unfamiliar with, coinciding with the City of Wodonga Seniors Month.
Years 10, 11 and 12 students from Wodonga Senior Secondary College have volunteered to deliver the hour-long one-on-one weekly workshops to the programme participants.
Bureau Manager Renee Wilson said "It will give the students the opportunity to run the programme themselves and share their knowledge with older people".
"For one hour each week, participants will have the opportunity to engage one-on-one with students who can answer their queries and questions". Ms Wilson said.
"If participants identify a second piece of technology they need help with, they can simply bring that along next session. Students will be able to assist every week over the four weeks until the participants can master their gizmo"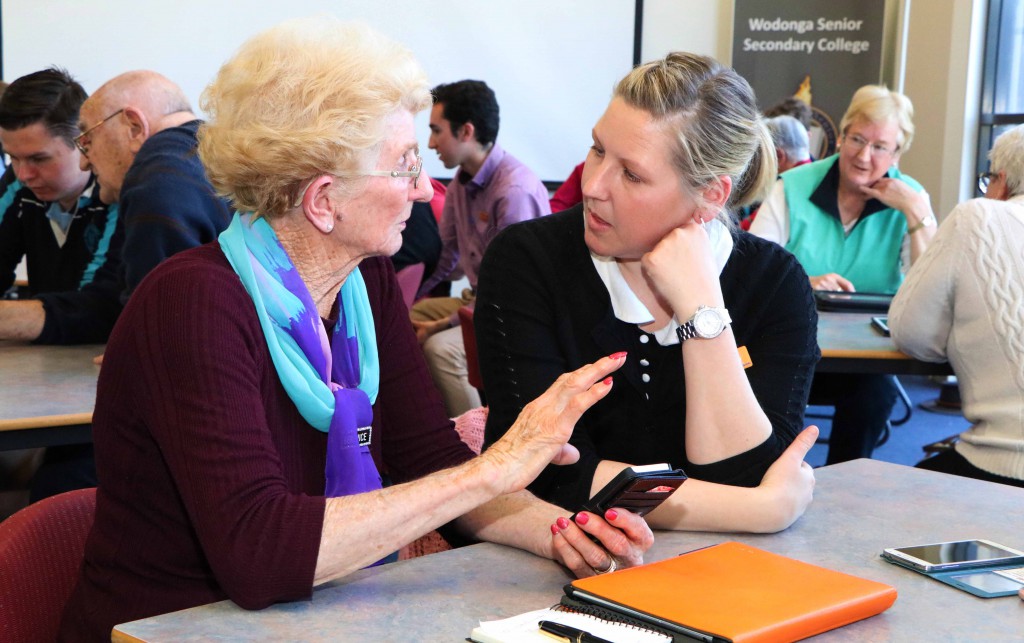 Year 12 student, Scott Jones, 17, has been around technology all his life. "It's a product of my environment" he said.
"This programme gives me the opportunity to help others benefit from technology like I have"
"It can help older people see the value in their tech"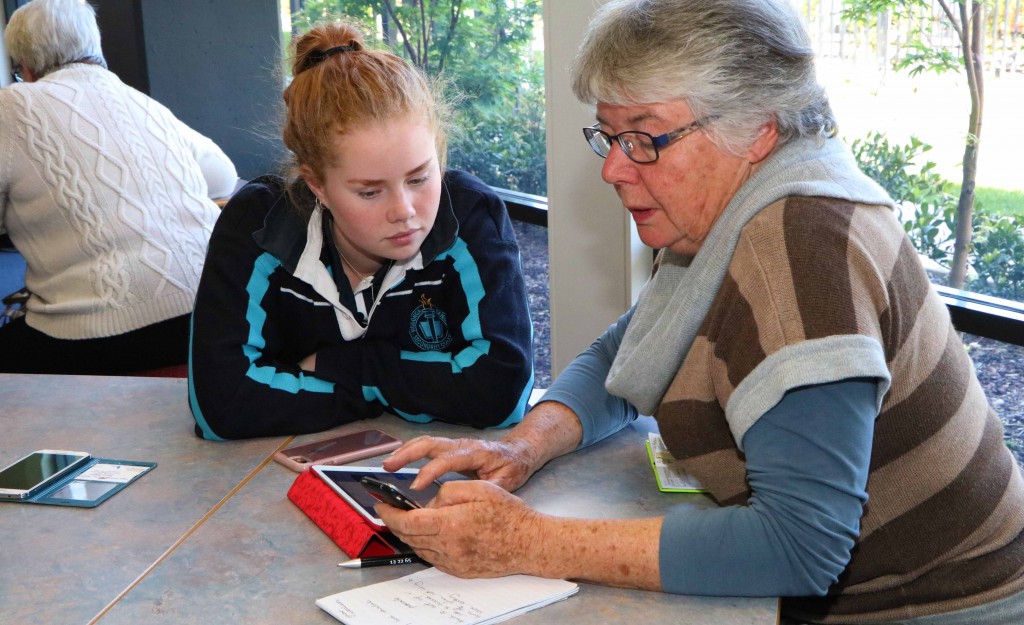 The programme began October 13th and will run Oct 20th, 27th and November 3rd at Wodonga Senior Secondary College. The cost is a gold coin which will be donated by the students to charity.
For bookings, contact the Volunteer Resource Bureau on (02) 6021 0990.

For all enquires:
Jacob Mildren – Student Engagement Officer, Wodonga Senior Secondary College
(02) 6043 7500 | jmildren@wssc.vic.edu.au