Multicultural day has been running at WSSC on an annual basis over the past three years. The day aims to educate students of the different cultures present in our own society within Australia and across the world. Our own multicultural day brings together our school cohort, both international and local students and staff, in order to spread diversity and form closer relationships within the school to enhance the culture and wellbeing of students.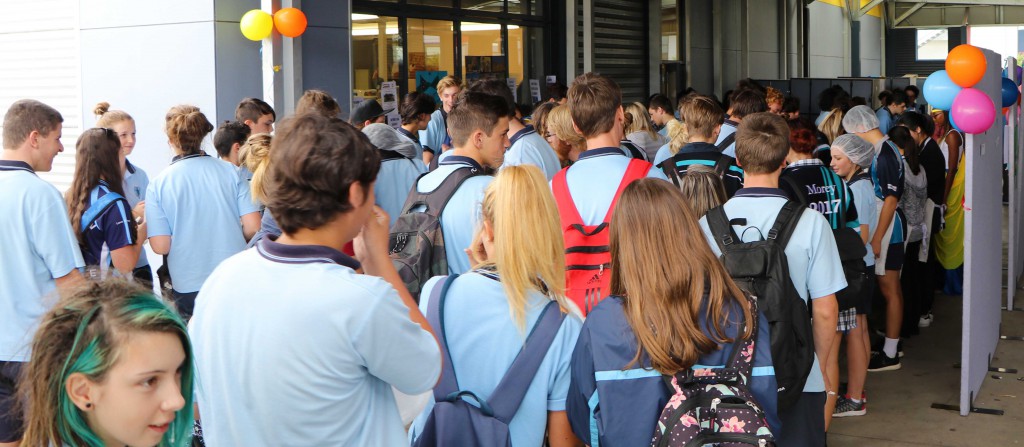 Over the years, the day has always had a vast array of different engaging activities for the students to be involved in. We often have guest speakers, workshops, sporting activities, lessons in traditional arts and crafts, and so much more. As all the activities are student driven, each year we have different activities as different students' backgrounds are expressed.
This year, we have had traditional Vietnamese crafts being taught to students by some of our Vietnamese students. There was also a photo booth for students to group together and take happy snaps of themselves for a small donation. We have had lessons in archery with ties to other countries' indigenous populations. A passport scavenger hunt competition was organised by students to mimic global travel. Lessons in African drumming and traditional Indonesian dancing also gave students a chance to experience and express their creative side.
Of course, all these events are run in parallel to the main event, the multicultural food stalls. Students cook food from their own background throughout the day and sell them during our lunchtime break to both students and staff. At $3 for a small plate and $5 for large, both of which can be stacked with food, the students flock to fill their stomachs with delicious student cooked food. The food ranges with each year, this year the food included; Chicken Fried Noodles, Pork rice paper rolls, Gulaman iced tea, Dumplings, Sushi, Pizza, Goat meat skewers, and much more. This event, centred to everything else, acts to bring the students together to a central place, with the area being colourfully decorated and music playing, to bring about an uplifting and welcoming atmosphere.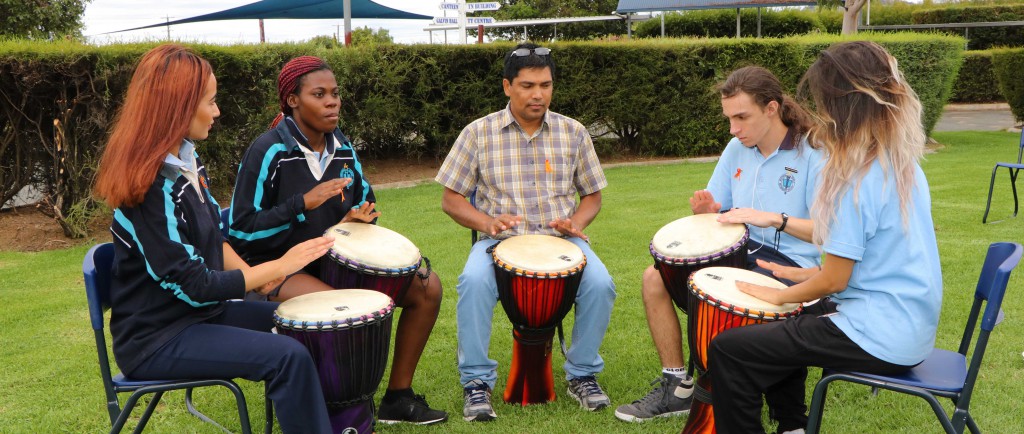 The day involves a lot of hard work and diligent effort from students with the assistance of staff. Planning commences often weeks in advance for most groups, with consistent consultation and planning with the school to make sure that the day is run fluently and positively.
Each year, we aim to get more and more involved with the community with our event. The multicultural day this year was greatly aided by three wonderful sponsors:
AWECC (Albury-Wodonga Ethnic Communities Council) granted $500 towards the day, MCWW (Multicultural Council of Wagga Wagga) granted $1000, and AWVRB (Albury Wodonga Volunteer Resource Bureau) made ribbons for all the students to wear to show their support.
All the funds from the day are proceeded to the Bus to Africa Fundraiser, for us to contribute towards the purchase of a mini bus for the Tumaini Miles of Smiles orphanage in Kenya, to save children from walking up to 16km to access the orphanage's services.
Bailey Cardwell
Year 12 Student