Students from Wodonga's Federation of Government schools gathered today for the announcement of the Digital Literacy Grant Announcement at the College this morning.
The Federation was one of 54 nation-wide recipients of the Digital Literacy School Grants Program, receiving $50,000 to facilitate their program.
Cathy McGowan AO, MP speaking with federation students
The Federation Digital Literacy School Grant Project leader Scott Nugent said, "Receiving this grant will allow for further Development of the Digital Creator Community within our region and will provide the opportunity to make a real difference."
The announcement, this morning was attended by Cathy McGowan AO, MP. Ms McGowan spoke with students about the opportunities that this grant will provide them in early Term 3.
"The project brings together two really important things young people need for a bright future in North East Victoria – skills in digital literacy, and educators acting together for local solutions," Ms McGowan said.
The program is aimed to provide students within the Federation the skillset to not only be consumers of technology, but to be the creators of new technologies. Mr Nugent added, "Every student in the Federation will learn computer aided manufacturing, how to code, 3D print and build robots. This will create a new generation of innovators within our community, creating new local industries."
Wodonga West Primary School Principal Jocelyn Owen attended the announcement this morning along with her students and was amazed by the opportunities that this will provide the Federation.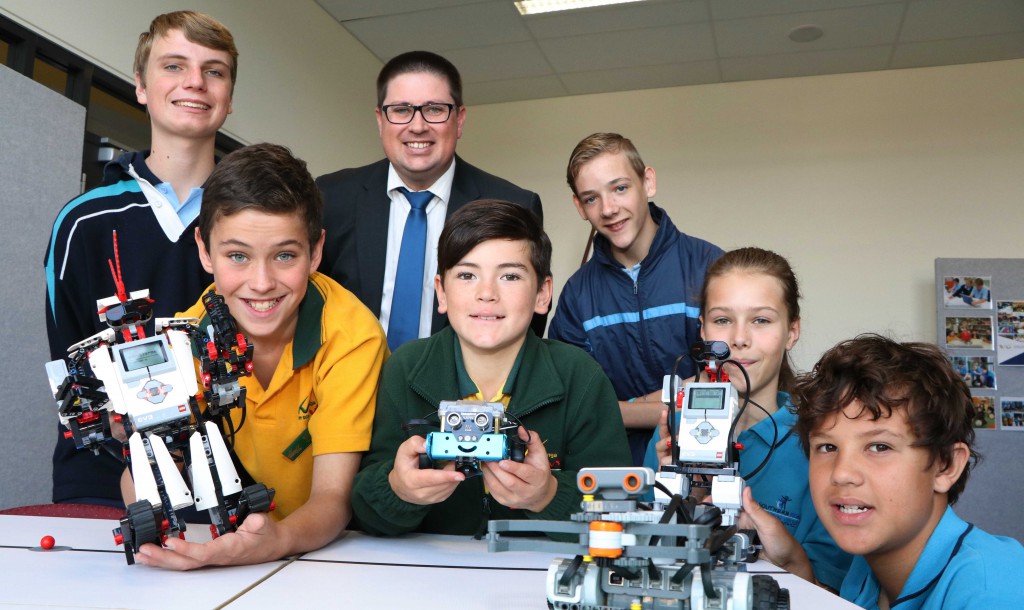 "This grant will enable government schools within Wodonga to inspire students to be creators of digital technologies and have access to a continuous pathway from early years to career. We will be able to engage students through Maker Hardware that we previously haven't been able to do as individual schools. This creates a prefect platform for us to develop as educators and embrace these new technologies in every class." Ms Owen said.
The Wodonga Federation of Government Schools Digital Technologies project is supported by the Australian Government Department of Education and Training through the Digital Literacy School Grants Program.