Courage to care is an organisation running in over 52 countries; Its focus is to bring attention to Australians and teach them about the minorities and their experiences. A group of students attended the opening ceremony of the exhibition at Albury Library on Monday 5th June. We heard so many stories about people who had enough courage to stand up for their own people. We learnt that if only one bystander will be willing to care the world would change for the better.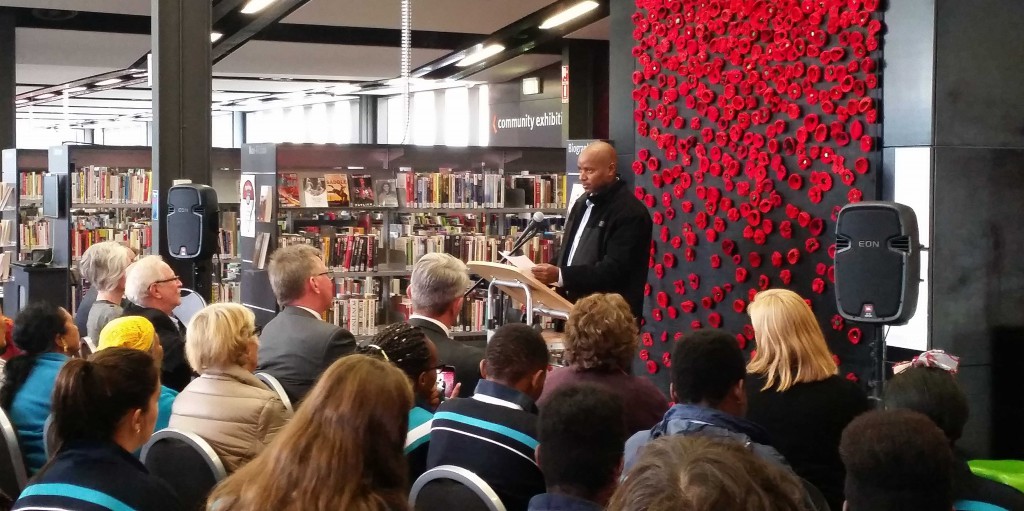 Student John Ndayisaba was awarded the exhibition's local hero of Wodonga, who passed through all those tough times in his country of Congo just to flee persecutions and save his family from the wars. Today he stands to represent his ethnic group, the Banyamulenge in Wodonga and encourage them to stand tall and take courage to continue to survive and have hope in their hearts.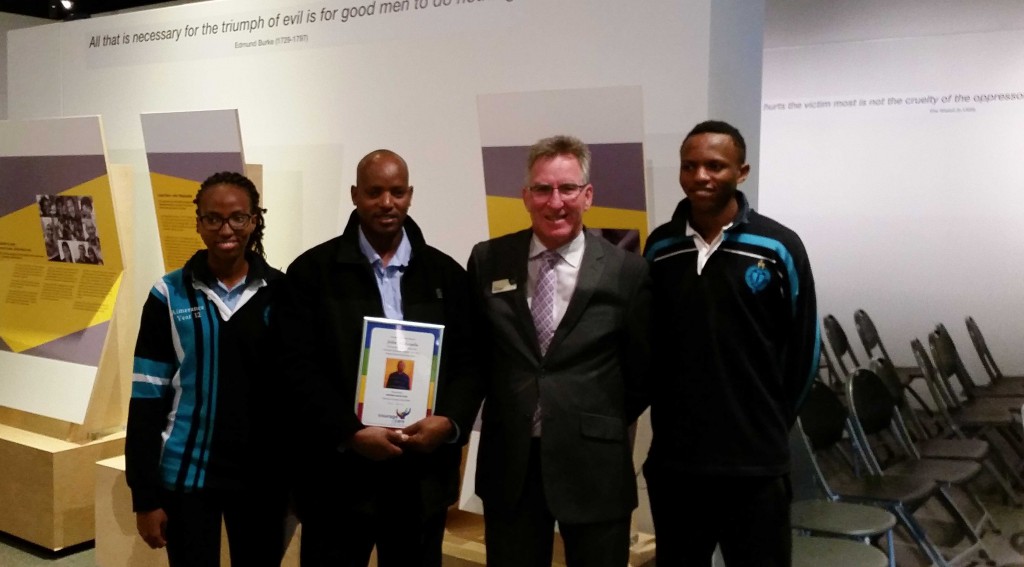 John supports and empowers Banyamulenge widows and disadvantaged women to set up their own businesses recognising the risks that they face when they do not have an income. That was very special for Oliver and Aimerance Ndayisaba to see their father stand up and had that courage to tell his past stories that caused so much pain. Thank you to Mr Anthony Brewergray, Ms Wendy Van Kalken and the Courage to Care director and curators for this important experience. The exhibition is open to the public at Albury Library.
Written by Mary Asukulu, Albertina Asukulu, Aimerance Ndayisaba and Oliver Ndayisaba on behalf of the Wodonga Senior Secondary College group.