Students from Wodonga Senior Secondary College are gearing up for the 2017 Albury/Wodonga Solar Car
Challenge event. With the event held later this term, the students are currently working through the process of designing, constructing and testing their solar car, to ensure that it is competition ready on race day.
Year 11 student Thomas Krant said "working through this project, I have developed lots of new skills and learnt how each of the various components operate that go into building a solar car".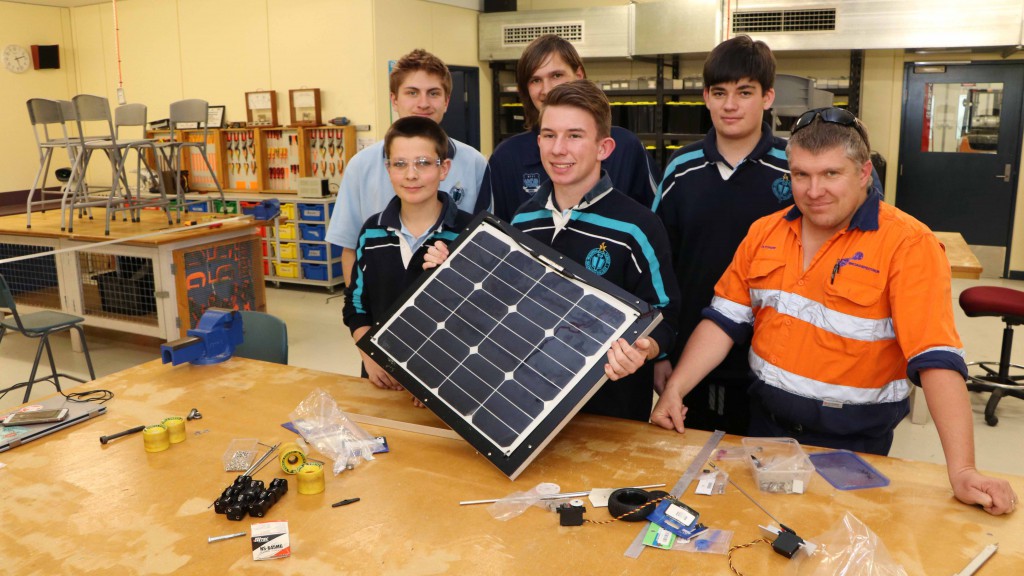 Each competing team paired up with an industry professional, providing an opportunity for students to gain an insight into their industry working alongside them throughout this project. Over the past couple of months, the College team has been working with Matthew from Broad Spectrum to complete their car.