Year 10 student Bonnie Burgess has been raising funds to support a Rotary project based in Fiji.
After being selected for the project, Bonnie has been raising funds to support her trip to Fiji next year, this has involved a recent Graduate Program Impact Project, where Bonnie and a group of her friends organised a sausage sizzle fundraiser.
Bonnie will be travelling to Fiji next year with a group of 12 other students, with an aim to work with the locals and supporting them within their community.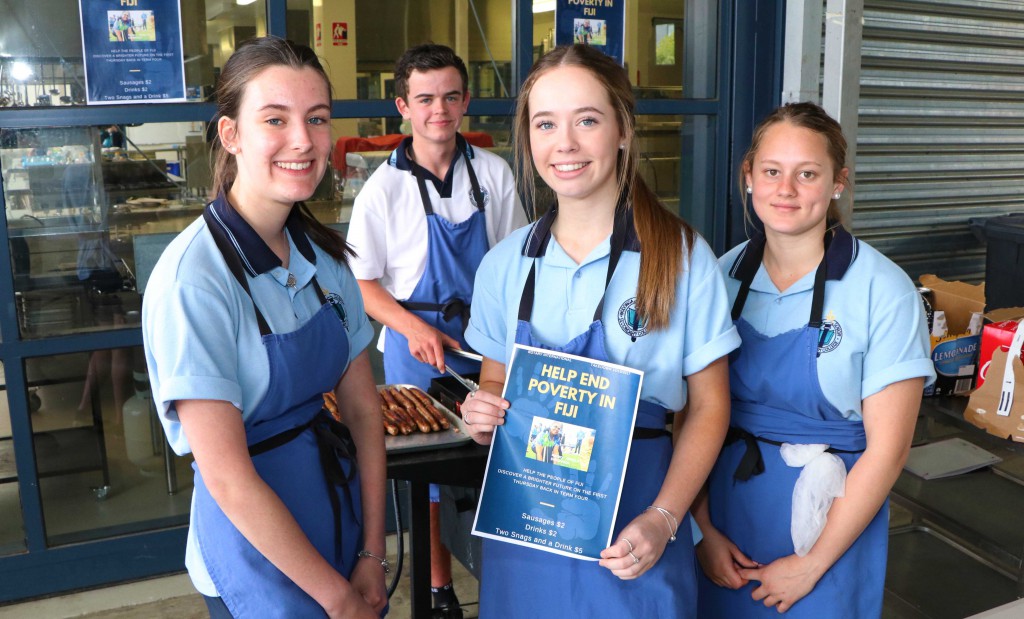 Bonnie Burgess pictured on the right with friends
"The students will be helping out with the duties within the community, spending some time in the local community centre working with school children, teaching them how to read and other various skills" Said Bonnie.
We would like to congratulate Bonnie on her efforts so far and wish her all the best with this project next year.