Every VCAL student completes many hours each year of community service within our community, taking the opportunity to give back and support local organisations. A group of Year 11 VCAL students have been working throughout the year to restore donated and older bikes back to tip-top condition before they are then donated to local underprivileged students or are sold, raising funds for charities.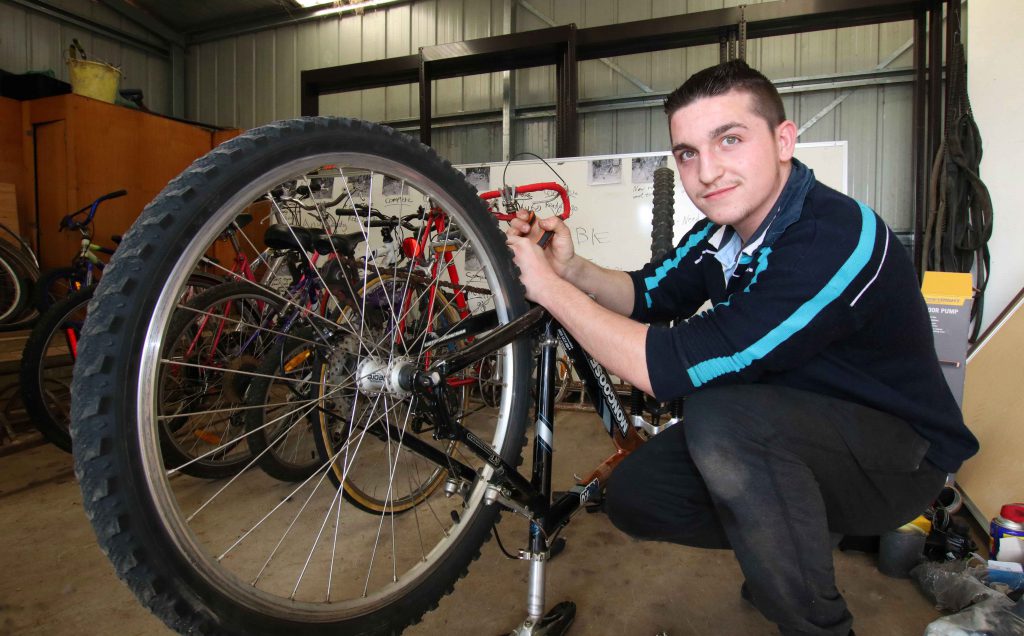 Year 11 VCAL Student Bryan Hansen working on another bike
Each week the group of students work on the bikes, with repairs ranging from a change of tires to making adjustments to the brakes. Year 11 student Bryan Hansen has been working on the project since the beginning of the year with his class group saying, "This project has helped me to learn new skills that I can use in a career, which is a good thing, especially because I would like to work in a mechanical trade".
Completing a VCAL certificate will see our graduates have job-ready skills and a sought after work ethic allowing them to thrive in the workforce.