In July 2016 we welcomed 26  Vietnamese students to WSSC, Huon and Felltimber.  Over a two week period students were involved in specialist English classes as well as experiencing a variety of subjects offered at WSSC, such as I.T., Biology, Music or Foods. During the middle weekend the students participated in an Australian Homestay. As a thank you gift we were invited to attend a concert featuring music and dance performed by the talented visitors along with music students from WSSC. This is the fourth year this program has been operating.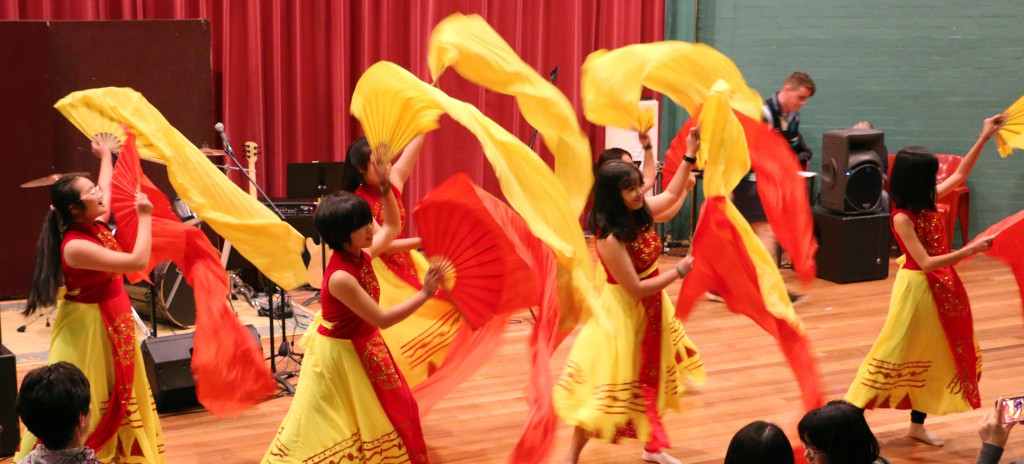 For the first time in my life I have gone so far from home, to another country and all by myself. As 16-year old boy, this was a real challenge for me. Not only having to take responsibility for myself but I also have to look after 7 more brothers and sisters in the group. Being a leader is a tough task, because I was not a social type of person back at my home, but somehow I had managed to connect each individual person to become a team, a family. For the time I was on this trip, I felt myself gradually become a grown-up, in my behaviour and mentally.
Vu Hoang Duy – Danny
This is the first time I have been to Australia. In this trip, I lived away from my family for one month so I had to do everything by myself. I missed them very much. However, I have found another family here and created many beautiful memories with them. In the first week, there were many activities such as archery, golf,  and I enjoyed it very much. I was so excited for camping because I could play, work and had fun with all my friends in the group. At school, I made a lot of friends and they were very friendly. I learned a lot of things especially in IT because I love working on computer. Thanks Mom and Dad for this lovely trip. I will miss my friends and Australia!
 Nguyen Duy  – Daniel