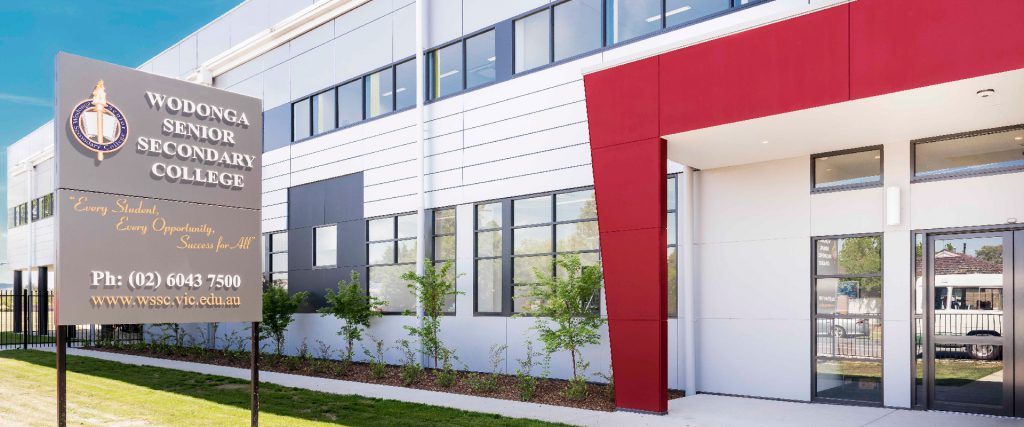 Our College aims to provide maximum opportunity for personal and academic growth in a supportive environment, one specially designed to develop high aspirations as students advance through their secondary school years.
We offer the greatest choice for secondary education in Wodonga and the ability to enable all students to choose their individually suited Pathways for success. Through our Pathways Program all students will be provided with personal counselling and careers information to assist in the transition from school to the years beyond, from Tertiary education choices, apprenticeships and traineeships to job preparation. The options open to our students have no bounds!
Students have access to the widest range of specialist teachers and facilities in Wodonga, and the broadest mix of sport, music, drama and art extra-curricula activities ever offered in the Wodonga area. Secondary Education Wodonga is committed to maximising the potential of every student. We look forward to working with each and every one of you.
Book A Tour
Take A Virtual Tour
Enquire To Enrol