Students from across the region gathered at Wodonga Senior Secondary College on Monday for a unique experience of the physics of sound. Renowned educator and musical technology guru Adrian Alexander travelled specially from Melbourne to offer the Sound in Practice workshop to Year 11 and Year 12 VCE Physics students.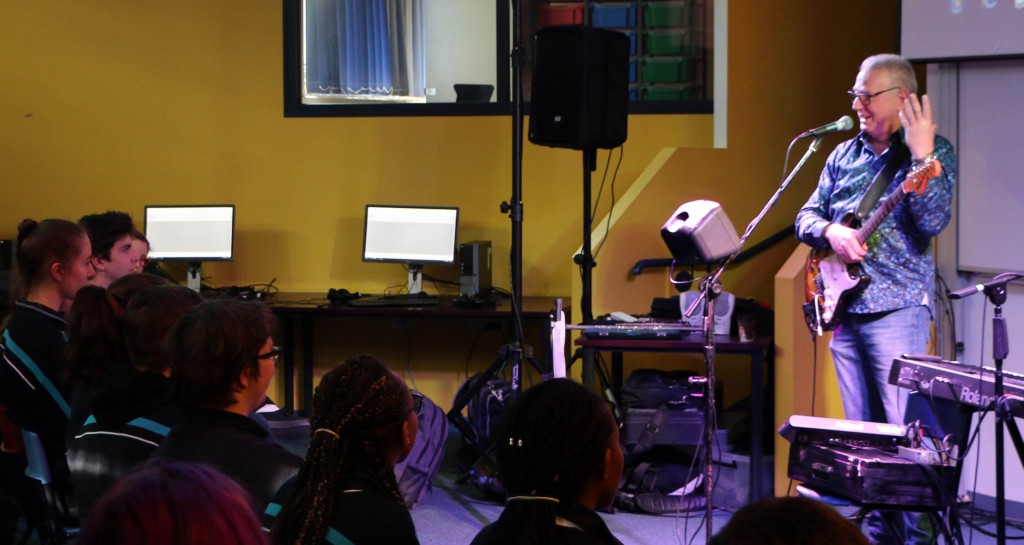 Students used computer-based tools to create, modify and analyse sounds ranging from the simplest of tones to the unique characteristic signatures of their voice. Through high-tech demonstrations and activities, they explored the physics and technology behind different musical instruments and sound systems.
STEM Coordinator from Wodonga Senior Secondary College, Mr Michael Rosenbrock, said that this was a valuable opportunity for students make meaningful connections between the theory they learn in class and real life applications that we take for granted in day to day life.
"This event is a fantastic example of how bringing together science, technology, engineering and mathematics (STEM) with real life applications can invigorate and enrich student learning."
Mr Rosenbrock said that partnerships such as this were key to enabling students from regional areas to access opportunities that they would otherwise miss out on. This event was very well received by students and teachers alike, and the College looks forward to continuing to play a leading role in STEM in the region into the future.