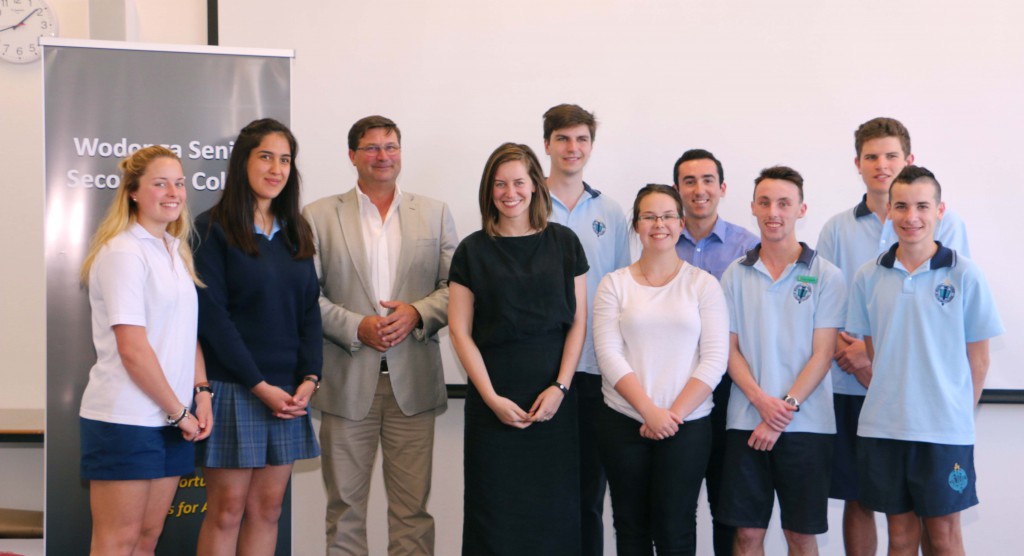 Photo: Bill Tilley MP, Steph Ryan MP and Wodonga Senior Secondary College Student Leadership Council
Steph Ryan MLC, Shadow Minister for Young Victorians and Shadow Minister for Training, Skills & Apprenticeships visited the College Yesterday.
Along with Bill Tilley MP, Ms Ryan spoke with the College Student Leadership council, discussing the issues faced by the youth of regional Victoria.
Ms Ryan sought feedback as part of policy development, speaking to the students firsthand about the issues that affect them whilst at school but also as a school leaver. "Discussions like these are an important part of the process" said Mr Tilley.
Other topics of discussion were cantered around the experiences that the students have had with cyber bullying and what could be done about it.
Students shared experiences of their friends leaving school with only a plan A in mind, "Students are too focussed on their Plan A, we need to also leave school with other pathways in mind too" said Bailey, Year 11 student at the College.
From the discussion students were able to identify that there is a greater need for general life skills education in the classroom with many of the students concerned about how they will learn these valuable skills to assist them in life after leaving school or even their hometown.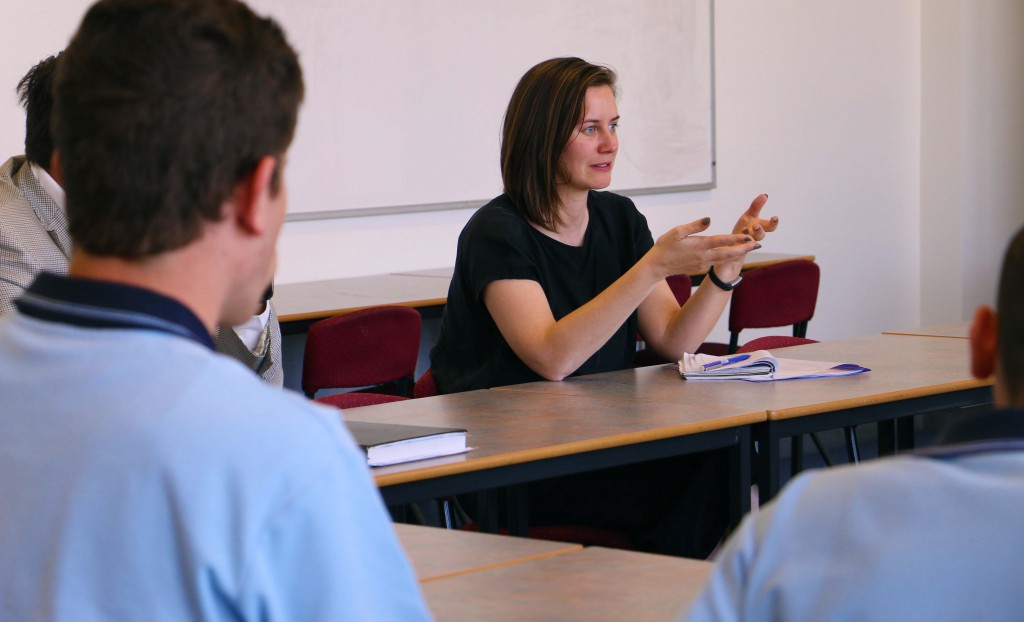 Photo: Steph Ryan MP
College Alumni Rebecca Willcox said "The lack of knowledge and uncertainty about moving away from home for university may be a deterrence for some". With Rebecca moving to Bathurst for further studies earlier in the year she has experienced these issue firsthand.
"The first two weeks was just spent adjusting to life at university, but I was fortunate enough to have the support of my university" Said Rebecca.