Students rallied in support for WSSC's stance against violence in the College today. A casual clothes day was arranged with students and staff wearing a blue ribbon to show their support, coming together for a great cause.
"We encourage everyone in our school community to take a stand and say no to violence" said the College Student Leadership Council.
The Student Leadership organised event raised $748 for the recovering student.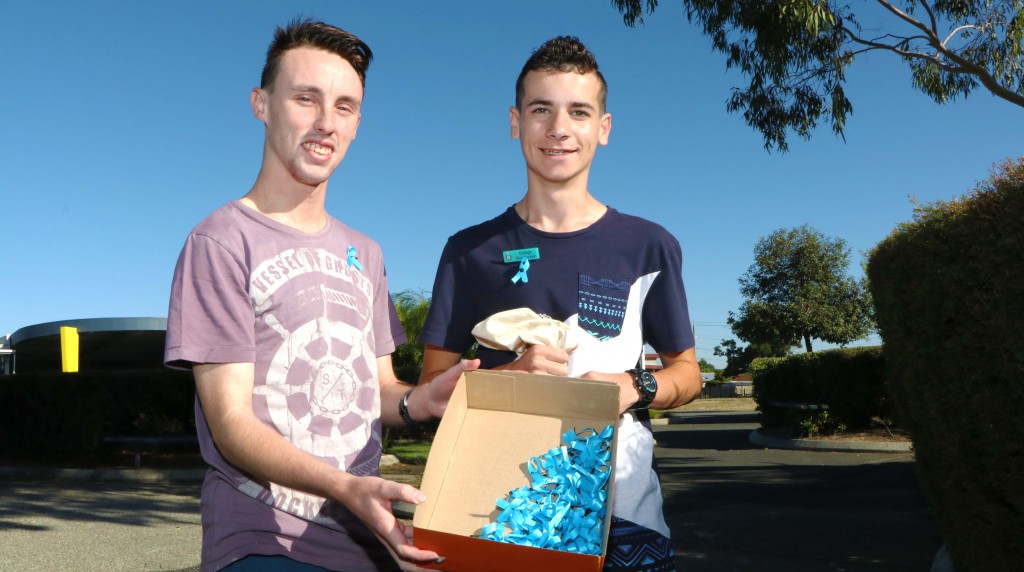 Student Leadership Council representatives, Michael Willcox and Jye McBurnie