More than 180 students from 11 local schools attended the inaugural Careers in Health Forum today. This year's forum was held at La Trobe University Wodonga campus.
Students could choose from 30 sessions giving them the opportunity to gain a greater understanding of the areas in the field of health that they are interested in studying further.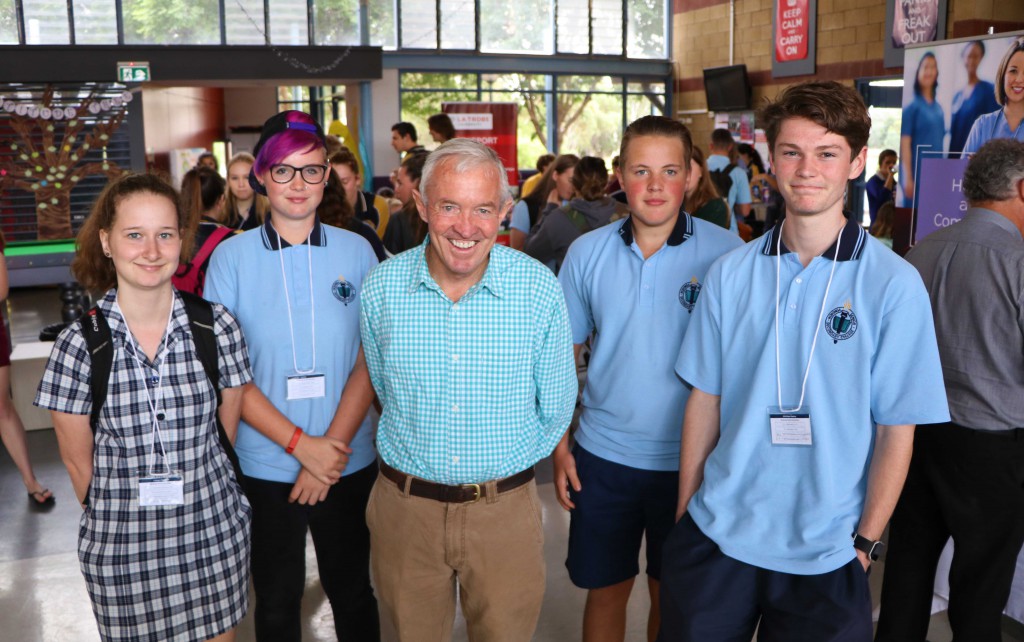 During the break at lunch, students had the opportunity to speak to presenters and education providers about the various pathways into the health profession.
The aim of the event was to provide students in the region the opportunity to access information about the field of health, allowing them to make the right tertiary choices for their future.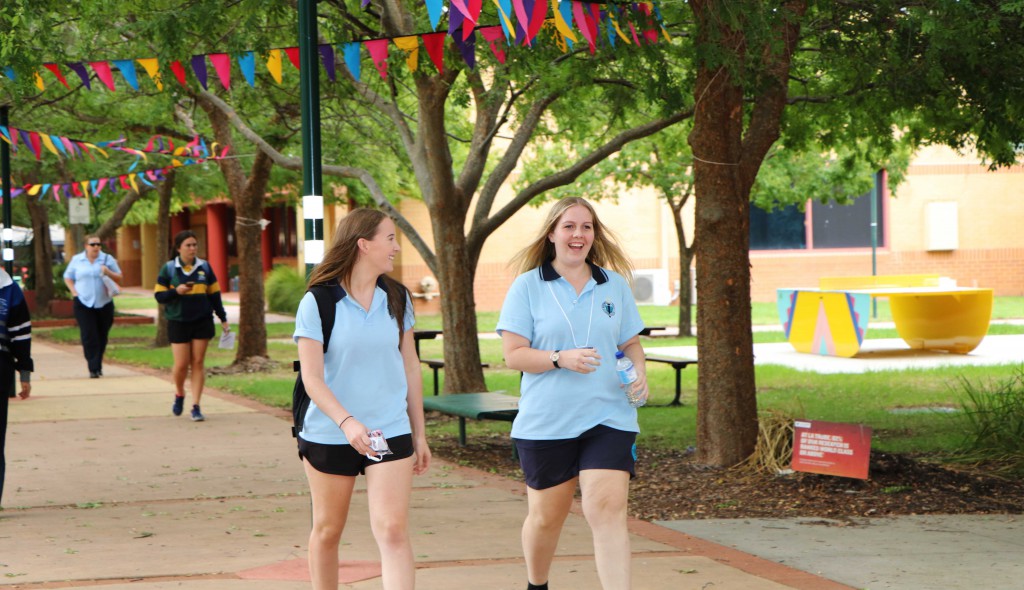 "Events like this all help in the decision making process when it comes to choosing the right tertiary study path, it's great to see so many students wanting to access this information" said Jim Moylan, Wodonga Senior Secondary College Careers.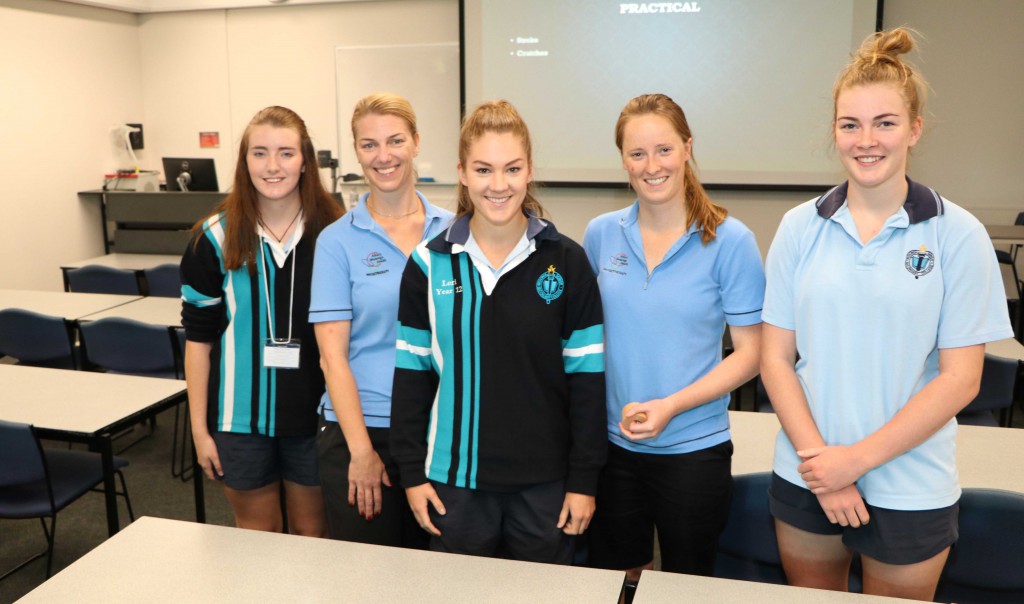 WSSC Students with presenters Claire and Alice from Albury/Wodonga Health