Year 12 student Mykelti Kotzur has excelled in her VCE arts studies, achieving an amazing result with her VCE Art portfolio piece. Throughout last year Mykelti developed a set of five stacking Babushka dolls to portray a persons many layers of personality, taking around three hundred hours to make by hand.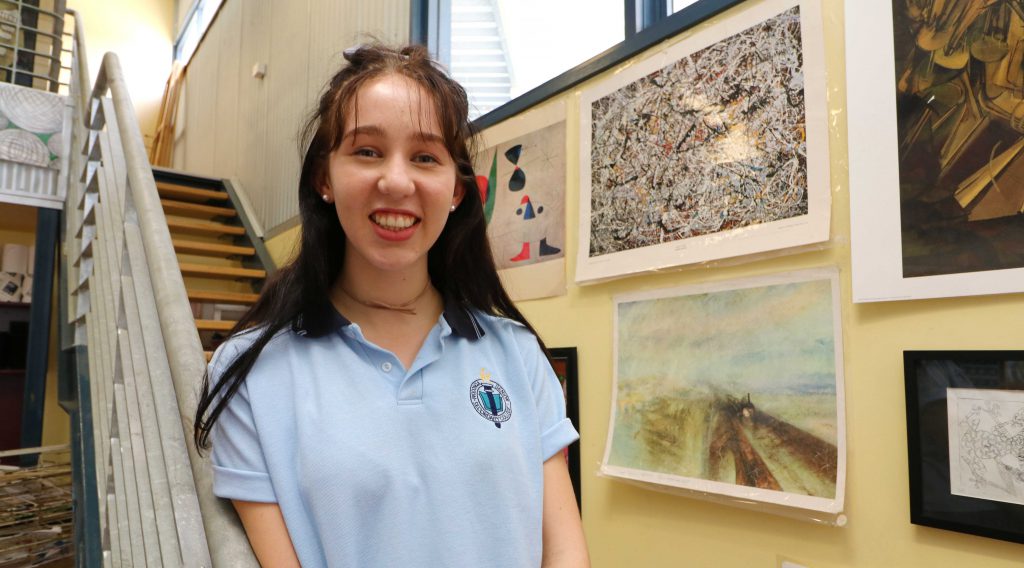 Year 12 student Mykelti Kotzur pictured on top of the world
Mykelti's project is now on display in the National Gallery of Victoria as part of a group of select finalist in the 2018 Top Arts collection of artwork. "The hardest part I guess with any project is coming up with a concept that you can then develop into a physical piece", Mykelti said, "with the best part of the process being when you get to see your hard work pay off".
Mykelti would like to thank her teachers for being supportive and knowledgeable, guiding her through the creative process. Congratulations Mykelti on your monumental achievement as you commence your last year of VCE studies at the College.