Year 10 student Abbey Copeland has been successful in gaining a position as principal dancer in this years State School Spectacular. Abbey commenced her studies with our College this year and has chosen to pursue her passion for Dance, selecting from the wide variety of subjects on offer to create a program that supports her aspirations.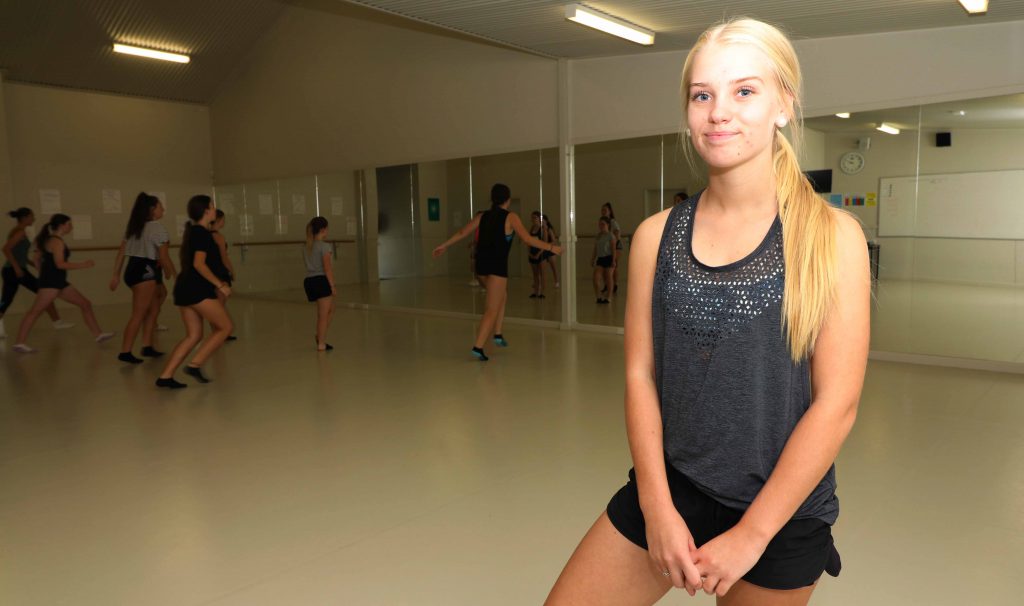 The spotlight is on Abbey Copeland as she successfully gained a position as a principal dancer in this year's State Schools Spectacular
Abbey Said "The programs that the senior College offers is very complementary to the skills that I have developed in previous years dancing".
This is Abbey's ninth year learning Dance, with hip-hop being her favourite style. In successfully gaining a position in this year's State School Spectacular Abbey will need to travel to Melbourne on almost every weekend between now and when the final performance is held later this year at Hisense Arena on September 15th.
The College would like to wish Abbey all the best with her studies at the College and congratulate her on this achievement.