NECAMHS have sought submissions from young people for artworks to hang on the walls of their office spaces, with a theme of 'What mental health means to me'. Year 10 Students from Wodonga Senior Secondary College Defence Graduate Program took part in an art session involving acrylics and pouring mediums expressing themselves through their artwork.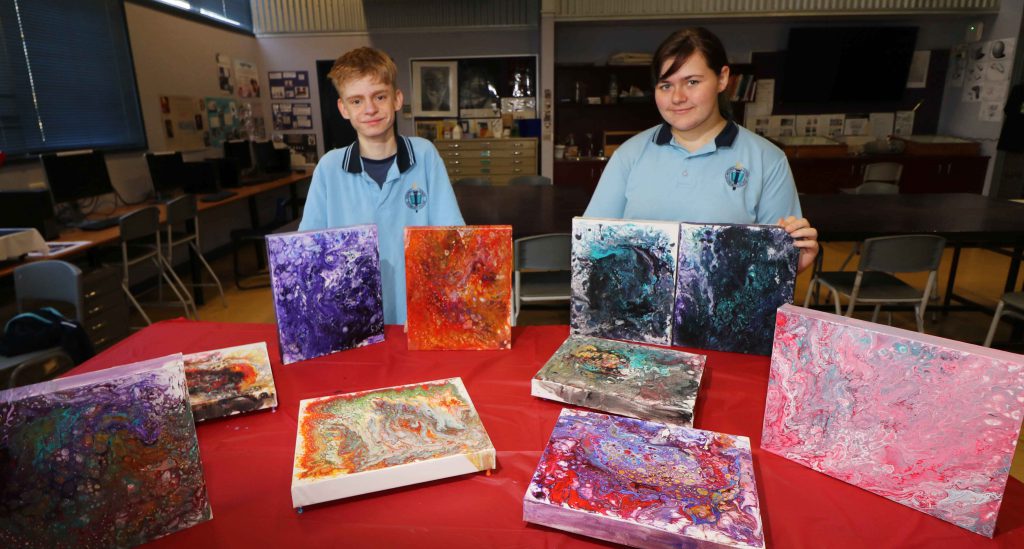 Year 10 student Campbell and Jasmine pictured with the groups artwork
They had loads of fun choosing colours and chatting about Mental Health, each student having unique thoughts around colour representation for different aspects of mental health. The students created individual and joint project artworks. Some art will also be on display in Student wellbeing area of WSSC.
Jasmine who worked on the project say that, "this was a way for me to express how my mental health is without words", Campbell feels the same way saying "it was really great fun to spend time with everyone here and bonding over this activity".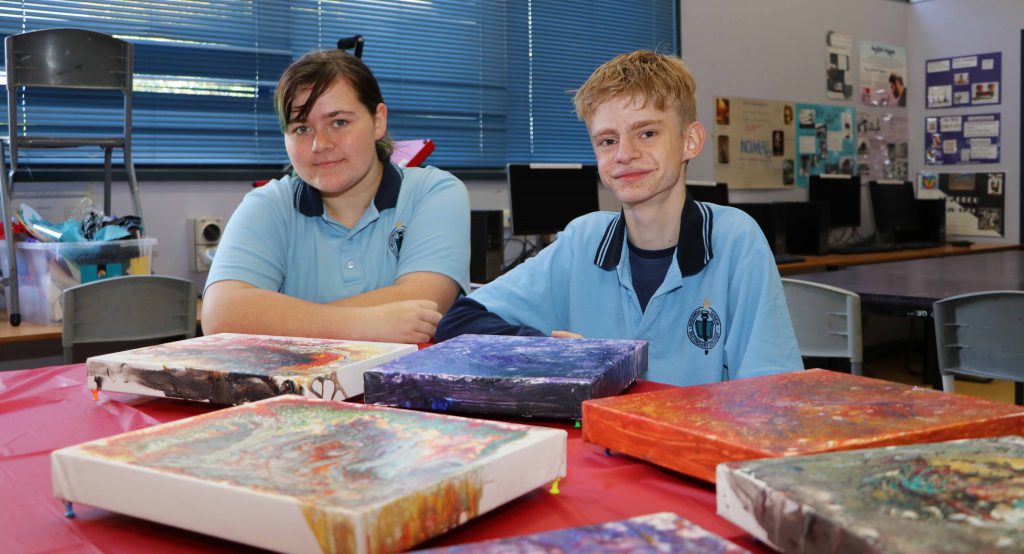 The students also completed a larger canvas which will be submitted in the group category and represents various views on mental health in our society and the effects it can have on you. The canvas has a light and dark theme and includes a volcano effect from the middle towards the top. This represents the peaks in mental health, the surrounding area then represents how people need people at this time.
Each young person sees something different in the picture, ranging from love, warmth, animals, sea imagery, characters, and nature. It is a reminder that in the journey of mental health, no one is alone.
Hannah Seymour & Jacqui Boehringer
Project Facilitators