A Year 11 VCAL class decided for their Impact and VCAL Projects to make bags from scratch using recycled materials for underprivileged children who have health issues and who do not have proper houses to live in Uganda.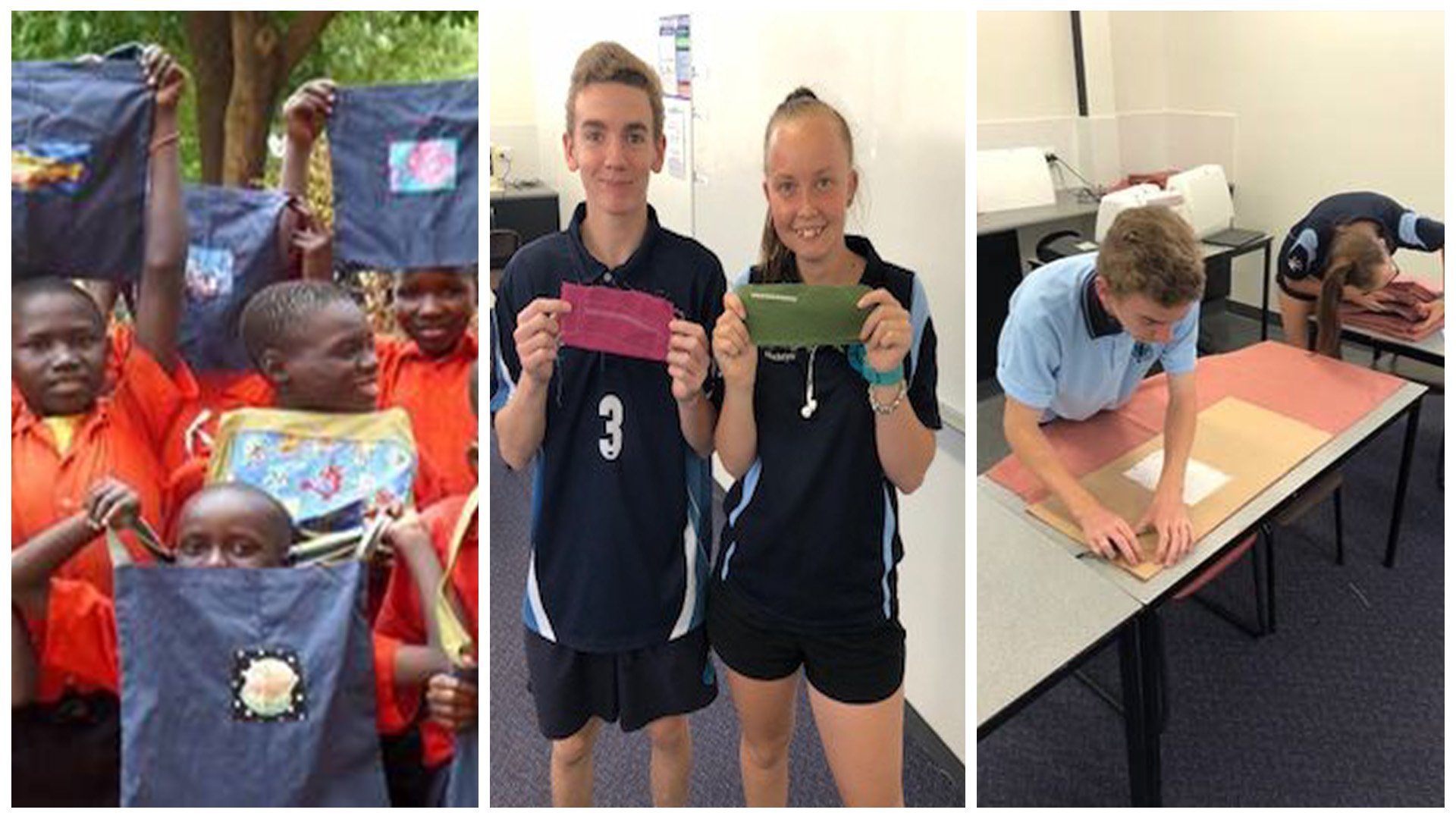 Most of the families in Uganda live in a small hut made of mud with a grass roof, many of the children do not have access to fresh water and the medical attention they need and therefore do not have access to the right equipment they need for school.
Students Lachlan, Luke, Lou and Kailen decided that they would make these bags to assist with the efforts of the Irene Gleeson Foundation, so that the children can use these bags to put their books and bowls in for school.
So far the group have made 80 bags and are beginning to learn how to sew correctly and apply small individual images onto the bags for the children.
Madalyn Burns
Year 11 VCAL Student