Ben Bokic, a Year 12 student with a passion for bees has built his own business, taking the honey produced by the bees on his grandfather's farm he then possesses this pure honey and stores it in jars before selling it to the local community. Ben's passion has seen him develop a business plan and work closely with a graphic designer to developed his brand and jar labelling.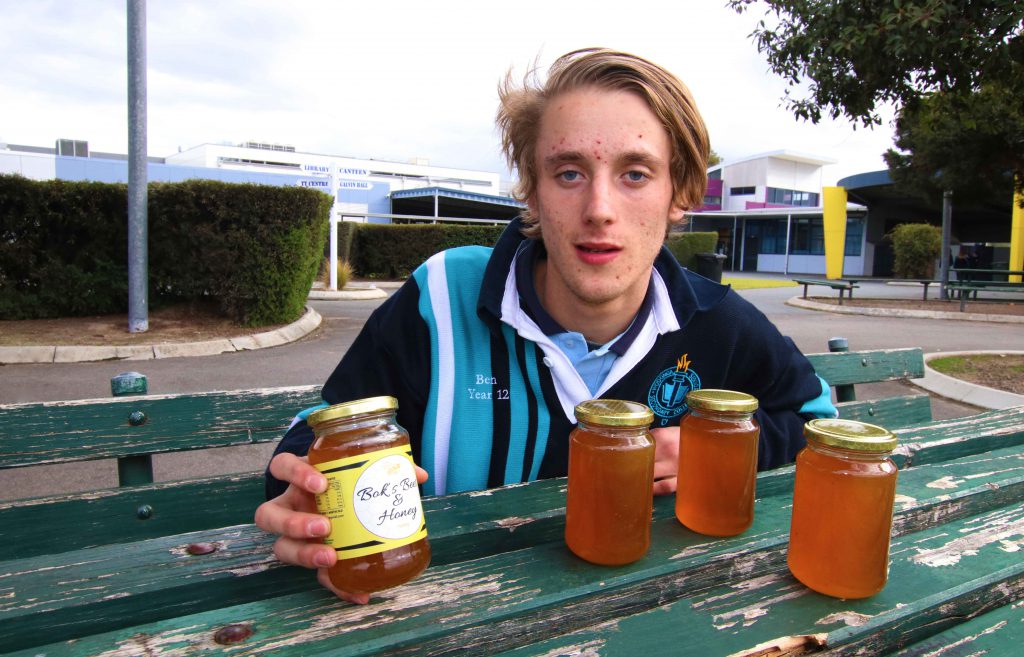 Year 12 student Ben Bokic with his first jars of the day
Bens dream is to grow his business and to introduce different flavours in to his product by using different trees in the bee's surrounding environment to increase his product range aiming to continue to further develop his business.