As part of Wodonga Council's commitment to local young people, they are developing a youth strategy that will focus on health and wellbeing issues identified by young people and the youth sector. As a part of that strategy the Council has run a 2 hour Youth Workshop at Wodonga Middle Years College's Huon Campus and at Wodonga Senior Secondary College on Thursday the 11th of October.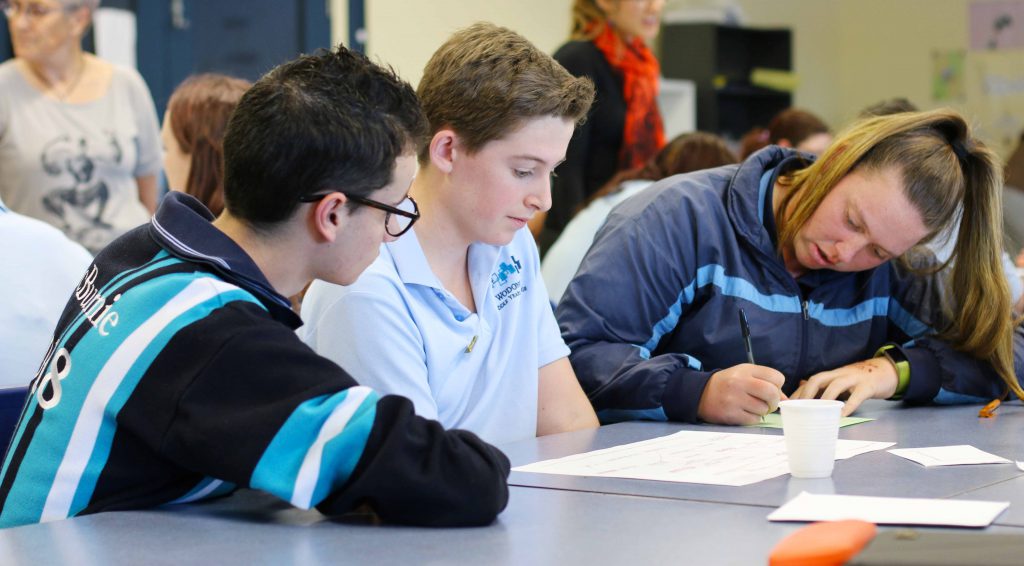 WSSC school captain Jye McBurnie taking part in a youth forum with Wodonga Middle Years College students.
During this Workshop students focused on, developing a shared understanding of the Key factors that impact the health and wellbeing of youth in Wodonga. Develop a shared Understanding of the key factors that impact access to local opportunities for Wodonga Youth. Develop a system map that identifies key themes, settings and subcultures that Contribute to the health and wellbeing of young people in our region.
Special guest speaker Professor Steven Allender from Deakin University, said "We are asking students in high schools in Wodonga what matters to them and how they can improve the health", focusing on the importance of our youth.
One of the activity's students took part in was a group mind map project, students suggested topics to go on the mind map that are related to their mental and physical health, some of the topics the students suggested are social media, homework and bullying. Students felt good knowing that they are being listened to and being able to have a voice and a say in their community and talk about some of the problems affecting our city and community.
WSSC Year 10 student Tiana Lees feels that "anybody has the power to influence, but it's how easy it is to have the power to influence like anybody given the right material could go to the council  and voice their concerns".