Students rallied in support for WSSC's stance against violence today, joining in on the causal clothes day and purchasing a ribbon. A casual clothes day was arranged with students and staff wearing a blue ribbon to show their support, coming together for a great cause. The event is now in it's second year and was developed by our Student Leadership Council to promote the strong stance that our College has against violence.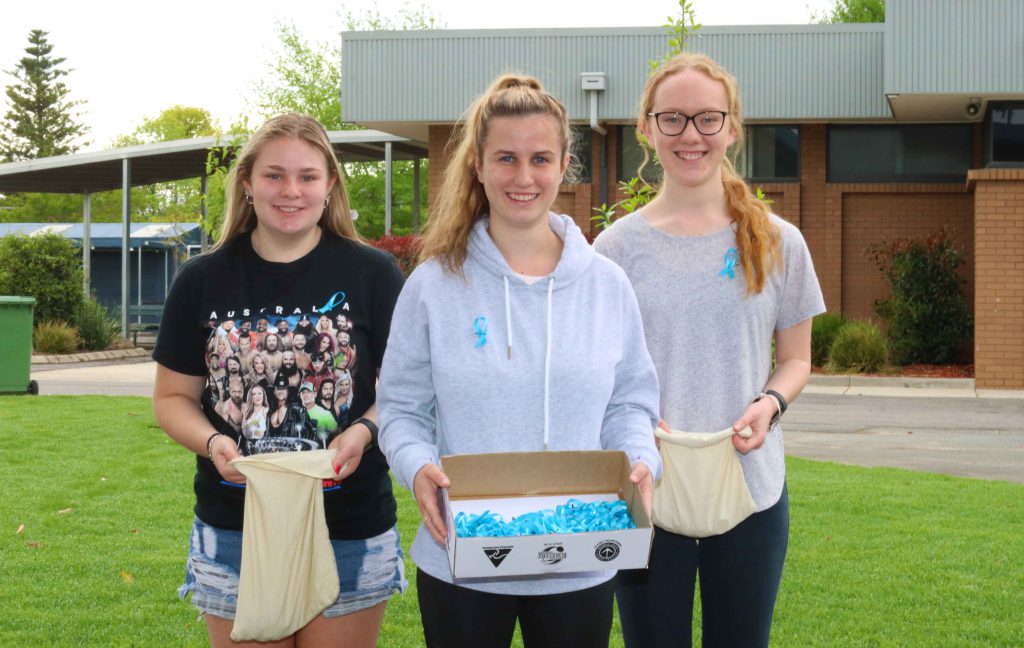 WSSC Student Leadership Members Hannah Wynd, Brooklyn Lewin and Madeline Jennings selling ribbons
This yearly fixture is strongly supported by our study body and in particular our Student Leadership Council, with students creating posters to be displayed around our College and making ribbons which were for sale throughout the day. In the afternoon a session was held which saw a presentation from two guest speakers talk with students about the importance of a day like this, raising awareness of the campaigning that they do to support victims of violence.
Year 12 Student Brooklyn Lewin said "It was important for us as student leaders within our school that we provide important opportunities like this".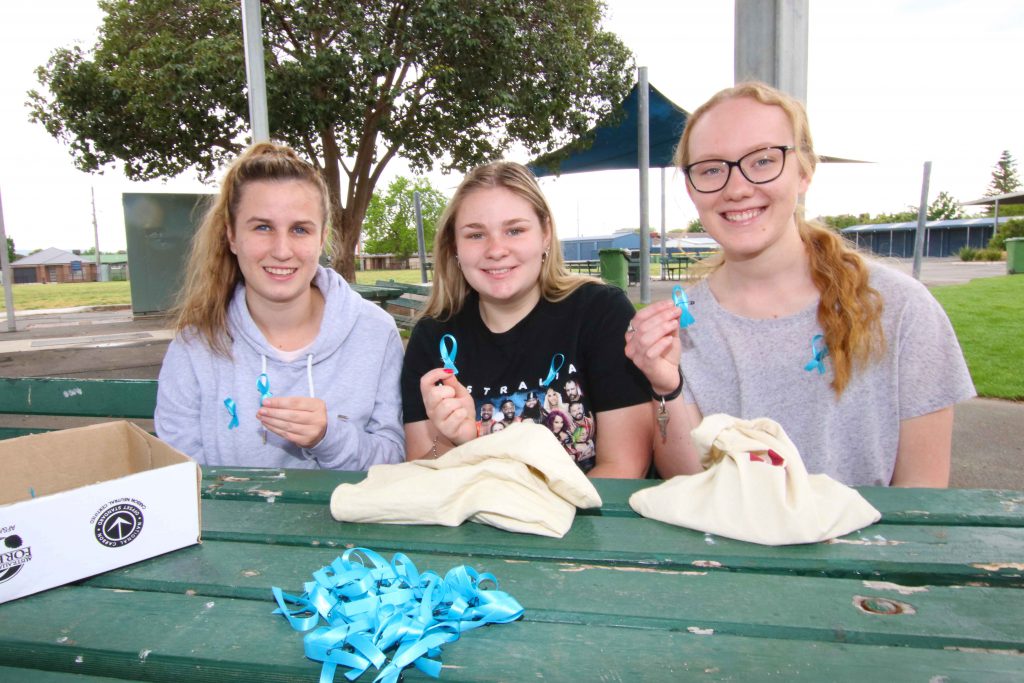 Our College raised a total of $254.50 through the sale of the ribbons and donations made for wearing casual clothes to support this great cause. All money raised will go to Upper Murray Family Care (UMFC) to support the programs that they facilitate for our community.