Year 11 student Daniel Agbay is one of the 4 finalists in the ACME CurIOus game creation competition, the theme of this year's competition is curiosity.
The game that Daniel created is a puzzle solving game where you play as a small character and move around the room solving puzzles to get the code to unlock the main room which he created using visual studio with the help of several teachers such as Mr Nugent and Mr McMullen as well as teaching himself after school using resources found on the internet.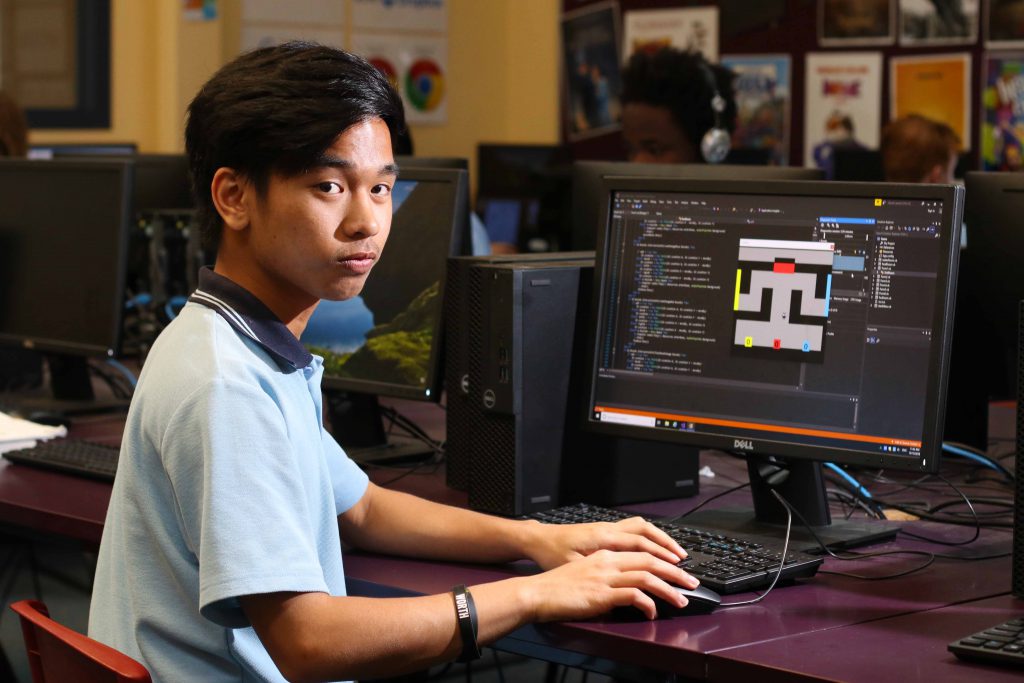 Year 11 student Daniel Agbay working on his game project for the Acme game creation competition
"When I received an email saying I was a potential finalist, I was very surprised to find out I was and they wanted me to give them my game files so they can check for copyright", said Daniel "last week I got sent an email back saying congratulations you are a finalist including me there is 4 finalist in game design year 9 to 12".
After he graduates, he wished to pursue a career in software development or game design "This competition has strengthened my passion for game design" said Daniel