Our Pepper restaurant opens it doors to the public tonight, hosting the first of two services this term. Throughout the year several breakfast, lunch and dinner services are held, which is an opportunity for our Hospitality students to apply the skills learnt both in front of house and in the kitchen to an environment which serves paying customers.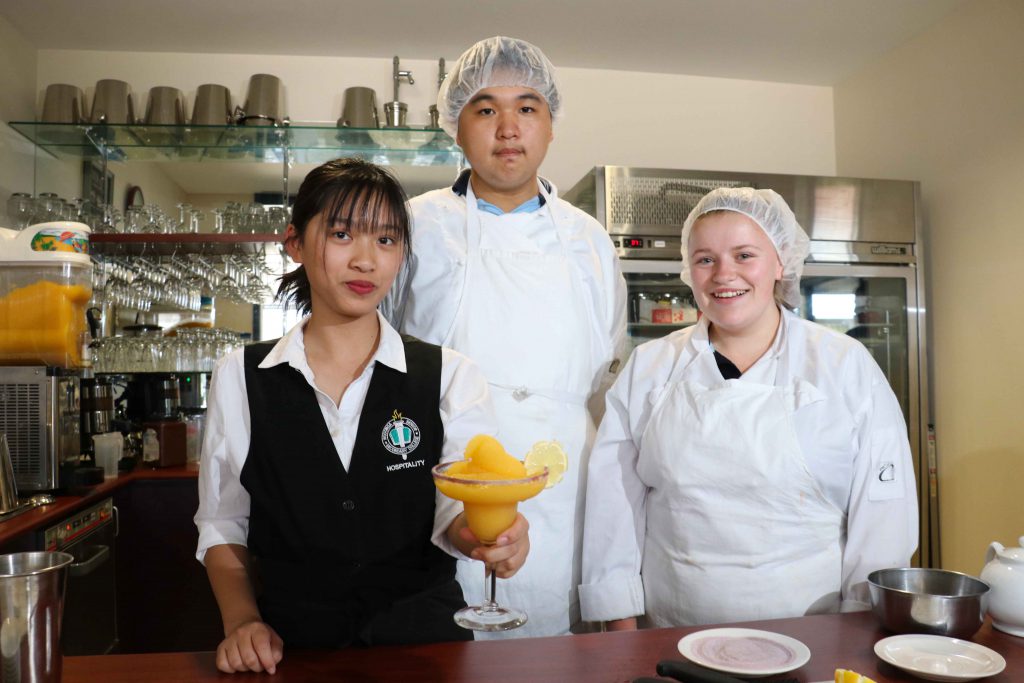 Hospitality students Linh Nghiem, Harry Wang and Jayna Deery preparing for the dinner service
In the course students are taught by industry professionals each having many years of experience working in the field which provides an enriched hands on learning experience. Each students is encouraged to complete work experience in the field that most interests them which helps to establish connections  and mentors in the work force. Students also complete industry visits to local businesses and attend lunches held by Wodonga TAFE which exposes them to tertiary education options in the field.
Our commercial cookery kitchens are equipped with industry standard appliances to ensure that our students are equipped with the knowledge and hands on practical experience for the workforce.
Graduates of the course have been successful in gaining apprenticeships and employment at local cafes and restaurants.