A group of students and staff have traveled to Cambodia with Camps International for a 15 day adventure, with the group departing on December 5th and returning on December 20th. Follow their journey on this page with regular updates.
Day 2 – Thursday 6th
We have been on an emotional roller coaster today with ups and downs. But lets start with the Royal Palace. No we didn't see the king, but he was there too today, and he has a pretty nice work environment with even a silver Pagoda to worship in. In the temple we had to take our shoes off and weren't allowed to take photos once inside. It was surrounded by amazing gardens and ornate buildings as far as the eye could see which always gave us something to look at. Our rollercoaster then started to head down as we visited the museum at S21, a former school. This was a somber reminder of people are capable of.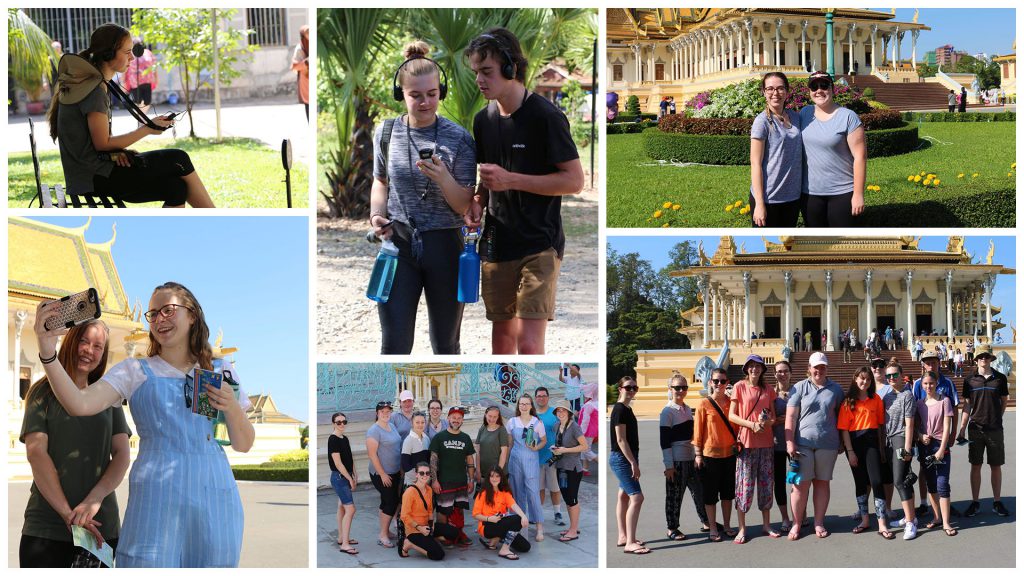 And finally to the Choeung Ek Memorial (aka "the killing fields") where we listened to an audio guide as we walked through the now peaceful surroundings. Don't worry, our day doesn't end there. Time to test our bargaining powers at the night market and tick off National Dish #2: Snails, ask us about it when we get back
Stay tuned. #CampCambodia #DayAtWSSC
Day 1 – Wednesday 5th
Depending on your perspective it was either a late flight or a very early one, regardless we have all arrived safely.
Today has seen our group (17 students and 3 staff) get out and about in Phnom Penh. First we checked out the man made hill with a Buddhist Temple otherwise known as "Wat Phnom". We also started to get a taste for what life might be like for typical Khmer people, with many students remarking on the road rules or what would appear lack of.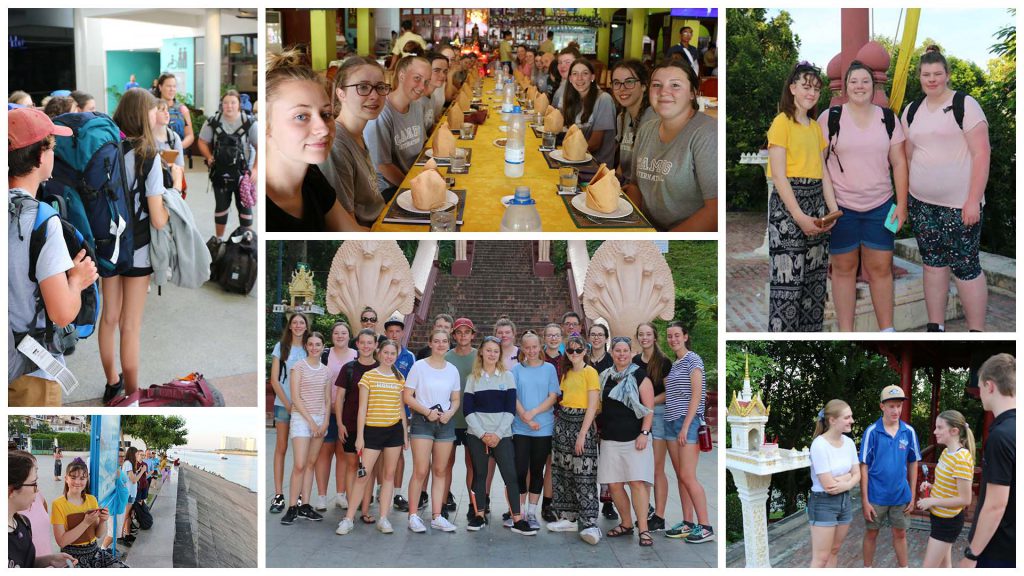 Tomorrow is another busy day which(Hopefully) has even more yummy food. National Dish #1: Fish Amok – tried and tested. (Ask us what we thought when we get back)
Stay tuned. #CampCambodia #DayAtWSSC