Welcome back to the 2019 school year!
I welcome you all back, along with those who have transferred from other schools or moved to the area over January.
As with every school year, the standards are set high and as a school we expect the best from all of our students. A part of that expectation is that you will strive for your personal best, that you will push yourself to overcome challenges and build each other up. School success is very much a team sport.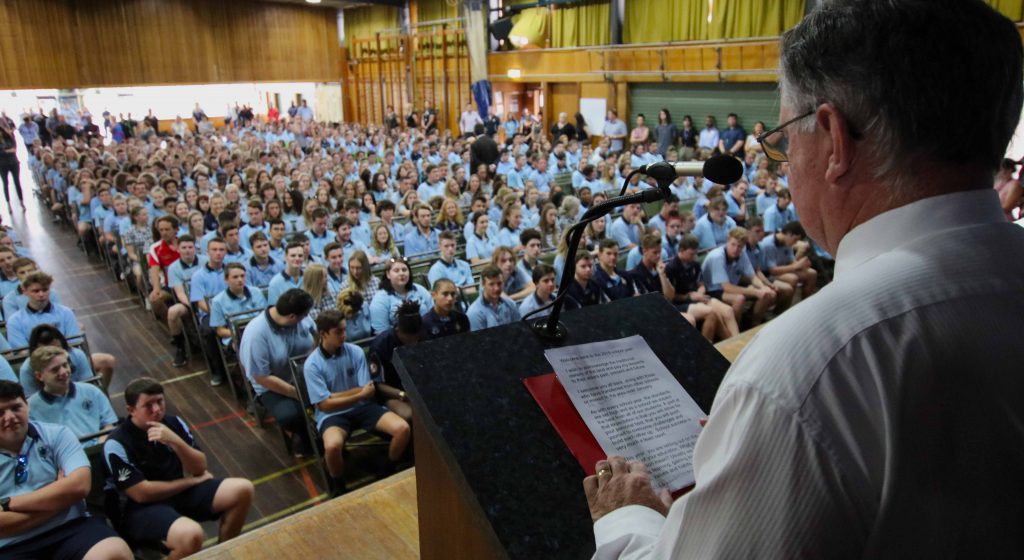 This year, you are setting out on the next stage of your education. What does education mean? Usually we think it means learning, gaining knowledge, skills, values and habits.
Education began with story-telling, passing knowledge, values and skills from one generation to the next. Once the printing press was invented, books could be used to spread knowledge. The well-educated young person two hundred years ago would translate Latin and Greek, study nature and mathematics and read literary classics.
So what does it mean to be a well-educated person for the 21st century?
This is a profile of a well-educated person for the 21st century which is not dependant on the course or subjects you are doing. It works equally for VCE VCAL and VET.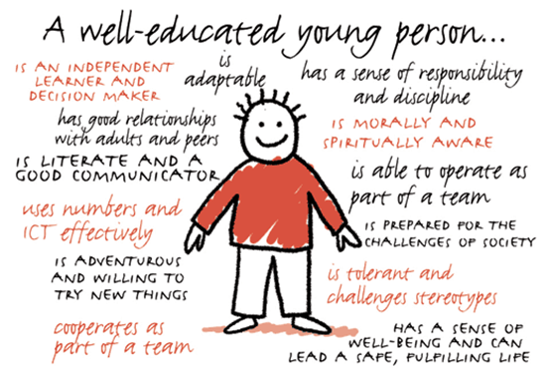 As a 21st. Century Learner you will be a critical reader who can analyse and assess what you are reading. You will be able to express yourself in writing and speech. You will understand mathematics and numeric thinking. You will be able to collect and use data and images.
But that's not all!
A well-educated person will know a lot about the world – its history, cultures, sciences and nature. You will be keen to learn more. You will understand how democracies work and your role as a citizen.
There's more!
You will know how to use your brain to make sense of difficult ideas. You will be able to create your own ideas based on knowledge, you will be creative and see things in new ways. You will know how to work well with others and how to find the people who know what you need to know.
And I have kept the best till last!
A well-educated person will be a learner all their life, curious about themselves and the world, able to find and invent their own learning paths, careers and lives. You will know how to live a good life.
Whew! That's a lot to learn. But this year is another giant step for you in your education journey.
Make it a good one. Be alert and inquisitive, make the most of everything this school and the wonderful teachers and students here have to offer and play your part so that you know you are doing what needs to be done to become a well-educated person ready to live well in the world that awaits you.
As a college our community will work better when we work together, meaning that all of us need to support each other. Look around, reach out to your peers and teachers. And in turn allow them to care about you.
It is important to remember that life does not begin after school finishes, right now in this moment you have a voice and a purpose. Use it. Take the time this year to create your ideas of success, list your goals and aspirations. Work hard to see them come to fruition. When you take ownership of your life the results may astound you.
Vern Hilditch
College Principal
Acknowledgement: "Show What You Know – Competency Based Education" by Tom Vander Ark et al. October 2018