Date: Friday October 25th 2019
Time: 6.30pm – seated for a 7.00pm start
Venue: Albury Entertainment Centre, Swift Street Albury
Cost: Valedictory Student $20.00, Parents/Guardians and Guests $35.00
This is an invitation for you, a current Year 12 student and your immediate family (parents/guardians) to attend your Year 12 Formal Valedictory. Students are allocated three tickets (one for the student, two for family members).  For alternate families an extra two tickets are available to purchase.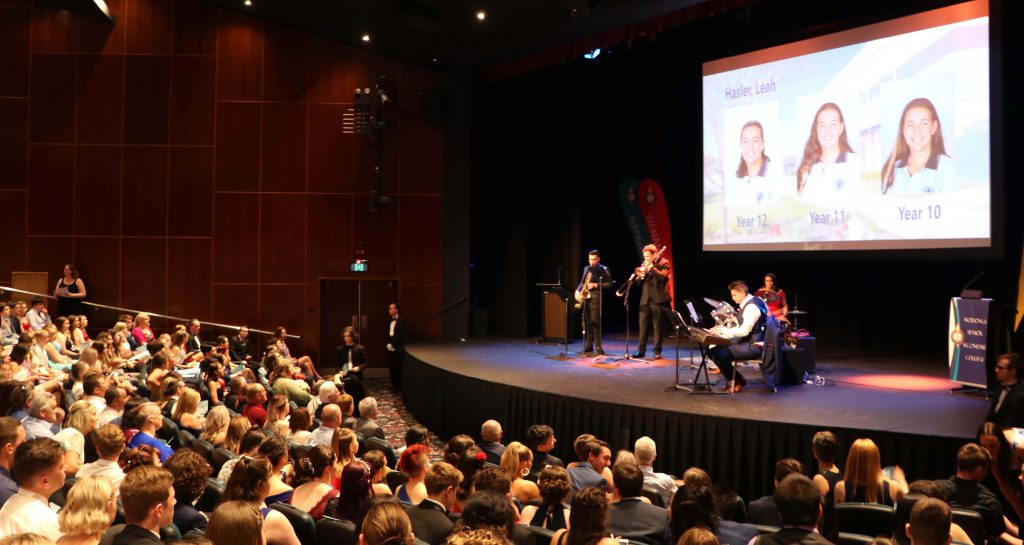 Should you require additional tickets please contact the College Office on 02 6043 7500 and you will be placed on a waiting list. If there are tickets available you will be notified after Monday 23rd September, 2019.
Tickets will be on sale from Monday 26th August 2019.  Families need to purchase their tickets (including student) from the College General office in Brockley Street by Friday 20th September in order to secure a place. Seating will be general admission, no allocated seating will be available. Ushers will be provided to show you to your seats.
Following the formal presentations there will be a light supper provided at the 'Convention Wing' of the Albury Entertainment Centre.
The Occasion Studios/Image in Motion will be in attendance to photograph and film on the night at the Albury Convention & Performing Arts Centre. Photography session are available from 5.00pm until 6.45pm.  The Official Ceremony will commence at 7.00pm. Should you wish to order a DVD please collect an envelope from the College Office. (Please return this to the College as soon as possible)
The Principal and Staff at Wodonga Senior Secondary College look forward to your attendance at the Year 12 Formal Valedictory.
Vern Hilditch
College Principal