A group of our VCAL students have been working in conjunction with our wellbeing team to plan a week to support and remind our community that every day is the day to ask "Are you ok?". The group have organised a variety of activities throughout the week, with an aim to promote awareness of topics around mental health and the importance of checking in with our friends and asking the question, R U OK?
Students will share the R U OK message and the steps involved throughout the week, leveraging social media to promote awareness along with a poster competition and balloon bouquet display. Our wellbeing team will have a strong presence within the weeks celebrations, joining our student ambassadors in wearing bright yellow t-shirts.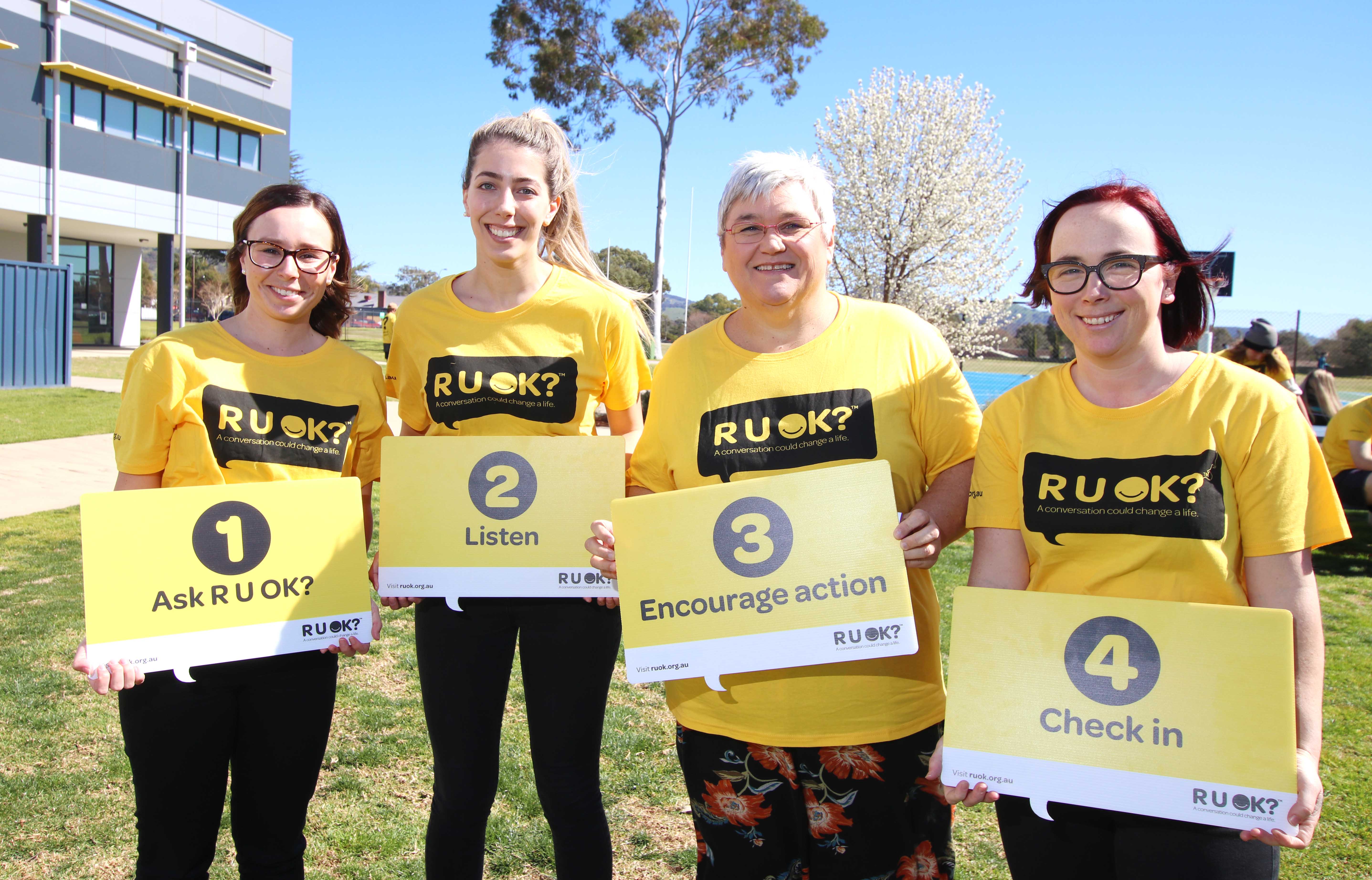 What you can do
Ask R U Ok? – Ask the question
Listen – Actively listen to the concerns
Encourage Action – Who can support you with this? What adult can help you?
Check In – Go back to the person and see how they are going, what action did they take?
RUOK Week Events – Get Involved
Monday 9th September
Tuesday 10th of September
Wednesday 11th September
Thursday 12th of September
Friday 13th of September

The week's events will be launched with a human R U OK on the School oval during P2 Graduate Program
Balloon bouquets in the foyer

WMYC and WSSC poster competition

$20 canteen Voucher to be up for grabs per campus

Badges available for students and staff
Chalk messages on the pavement #ruok

Guest Speakers in the Lecture Theatre
Marngrook Tournament