Dear families,
We are excited to announce that we are committing to the Dogs Connect Program this semester.
We will be working towards having our own school dog to help focus on student and staff wellbeing. Our staff will be guided through this process by Grant Shannon from Dogs Connect over the next two terms. The aim is to build structure and processes behind the way we incorporate the use of a young dog into our culture at Wodonga Senior. This takes some time, and thorough consideration of many factors and possibilities. This dog will not be a school pet. We will be learning how to incorporate him into some teaching and learning practices and he will be in some ways operating as a staff member.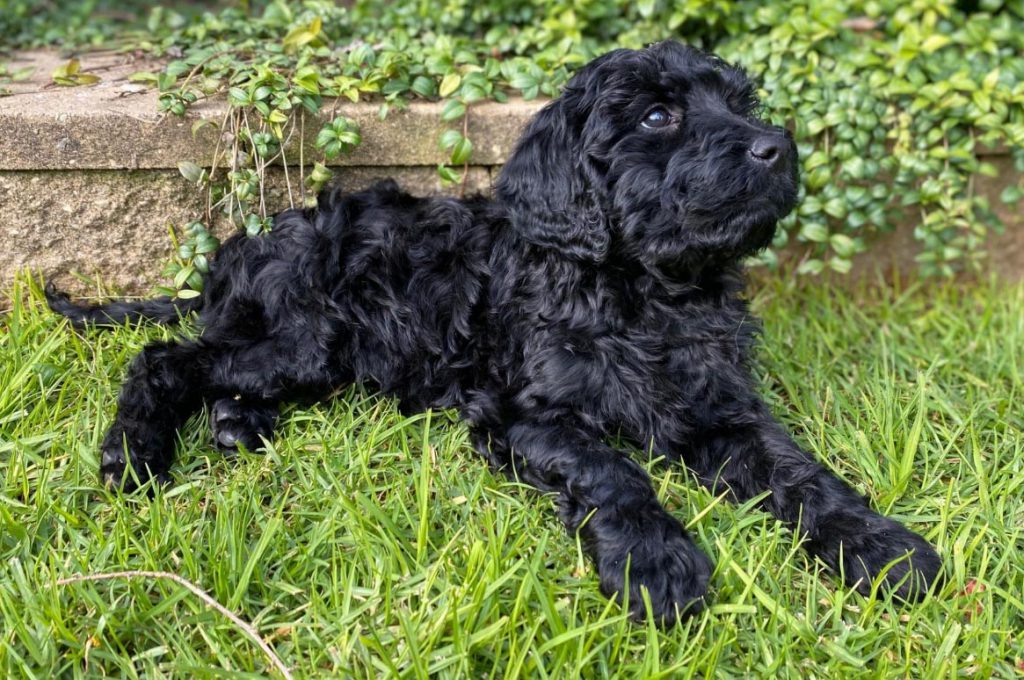 Bunji – School Wellbeing Support Dog
For a more detailed explanation of how dogs operate in schools see this clip: https://www.youtube.com/watch?v=wrVq2D-Io1E&list=UUEE-KyChYtFKL3IIaATVfNA&index=8
Our school wellbeing dog, Bunji, will be introduced to the school community very gradually, as he is still a young puppy. Bunji will be homed by our Assistant Principal, Matt Moylan. Bunji is a Groodle, and only 10 weeks old at this stage and has the most beautiful, gentle nature.
Bunji will hopefully begin to acquaint himself with the environment in week 5 this term. his first job will be to learn to relax and become familiar with the surroundings, so it is very important that when people see Bunji at school that they just continue as normal and do not approach him or give him any attention. He will need time and space to observe how things work in his new world.