To ensure all students have the opportunity for success, Wodonga Senior Secondary College offers the broadest range of subjects and extra-curricular activities. Come along to 'Get Connected' and hear about these opportunities on Tuesday 22nd February from 4.30pm to 6.30pm.
COVID SAFE
All visitors to the College will need to provide proof of their double vaccination status or have a medical exemption. Please sign in using the QR code provided and bring a mask to wear as per current restrictions.
SUBJECT DISPLAYS & INFORMATION
VCE/VET INFORMATION SESSION
SUBJECT LEARNING AREAS
Here you can find information about all subjects provided by each Learning Area.
PROGRAMS
Here you can find an overview of the programs on offer.
EVENTS PROGRAM
Subject Displays & Information
Main Building
4:30pm – 6:30pm
VCE/VET Info Session
Lecture Theatre
4:30pm – 5:00pm
Seminar Room
5:30pm – 6:00pm
Easing The Pressure
Lecture Theatre
5:30pm – 6:30pm
Pathways After Year 12
E13
5:00pm – 5:30pm
E13
6:00pm – 6:30pm
Career Conversations
E13
4:30pm – 5:00pm
E13
5:30pm – 6:00pm
College Tour
Leaving from Reception
4:30pm – 6:30pm
(Every 30 minutes)
SUBJECT DISPLAYS & INFORMATION
Wodonga Senior Secondary College has the broadest range of subjects in the Region. Come along to WSSC 'Get Connected' and see these subjects on display. You will be able to access additional information and speak with the subject specialist at the College. Current and previous students will be available to talk about their experience of the subject and future pathways.
VCE / VET INFORMATION SESSION
This session will provide excellent information to help you understand VCE/VET and the requirements for successful completion. This session will explain how VCAL from 2023 will be part of VCE. Guidance will be given on deciding which pathway will support your young person in achieving their goals.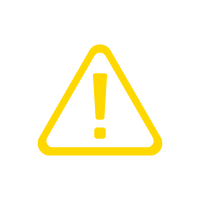 Missed our VCE/VET Information Session?
You can watch the recorded session below.
EASING THE PRESSURE
In an ever-changing and increasingly complex world, raising teenagers has never been more difficult. Stresses on young people and parents alike mean many families aren't coping. Youth-worker, criminologist (with lived experience of imprisonment), and father of two, Arthur will explore these issues and ways to tackle them.
PATHWAYS AFTER YEAR 12
In this session, information will be given about the important dates and processes for making TAFE and university applications. Parents and carers are encouraged to attend this session to learn how they can support their child through this transition.
CAREER CONVERSATIONS
Learn the art of having a Career conversation at home. This session will give you the tools and resources you need to learn the very important skill of talking about post-school options. This session is great for students and parents/carers!
COLLEGE TOUR
Wodonga Senior Secondary College has outstanding teaching and learning facilities. The best way to see and experience these facilities is to participate in a personalised College tour. While touring the College, you will also be able to appreciate the supportive and aspirational culture of the Senior College. A tour is also an excellent opportunity to ask any questions that you may have about the College.