Discover where our College can take you
With a university-like atmosphere and a supportive learning environment, our College offers every student access to the largest range of academic and vocational subjects in the Albury-Wodonga area.
The experience we offer our International Students
Wodonga Senior Secondary College is a co-educational school of approximately 900 students servicing the Albury/Wodonga region. The school is made up of new, purpose built facilities and is located in an attractive, safe residential area near central Wodonga which is fully serviced by public transport.
Our sister school relationship
Our College has initiated sister school relationship with Weihai Middle School Number One, Shandong, China and with Wm. E. Hay Composite High School, Stettler, Alberta, Canada. Exchanges and student visits are encouraged by the College. Further cultural enrichment is provided by the teaching of Japanese and Mandarin plus celebrations of students from ESL backgrounds of their important cultural occasions.
Get started today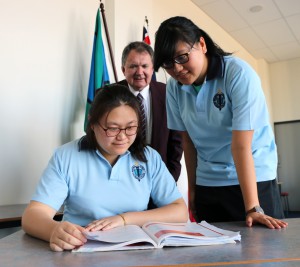 CRICOS Provider Code: 00861K