WSSC is committed to all students in the College developing a cultural awareness to enable them to be active members of the global community and leaders in valuing cultural diversity within the Wodonga community.
As part of this WSSC has initiated sister school relationship with Weihai Middle School Number One, Shandong, China and with Wm. E. Hay Composite High School, Stettler, Alberta, Canada. Exchanges and student visits are encouraged by the College. Further cultural enrichment is provided by the teaching of Japanese and Mandarin plus celebrations of students from ESL backgrounds of their important cultural occasions.
It is the intention that all our students will embrace the varied activities provided by the College.
Study Vic Website:  www.study.vic.gov.au
Resource Kit for forms and brochures: Click Here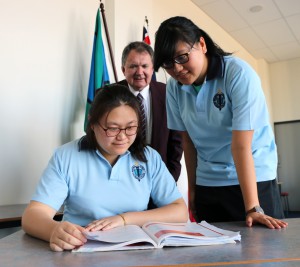 CRICOS Provider Code: 00861K