The Wodonga City Council, with support from the Victorian Government's Minister for Early Years, have recently launched some Aboriginal educational resources to be used in the council's local pre-schools.
The launch is part of the Wodonga Council's 'No One Left Behind' program, which helps to ensure all local children, including the most vulnerable are taking part in early childhood services like maternal and child health services and kindergarten.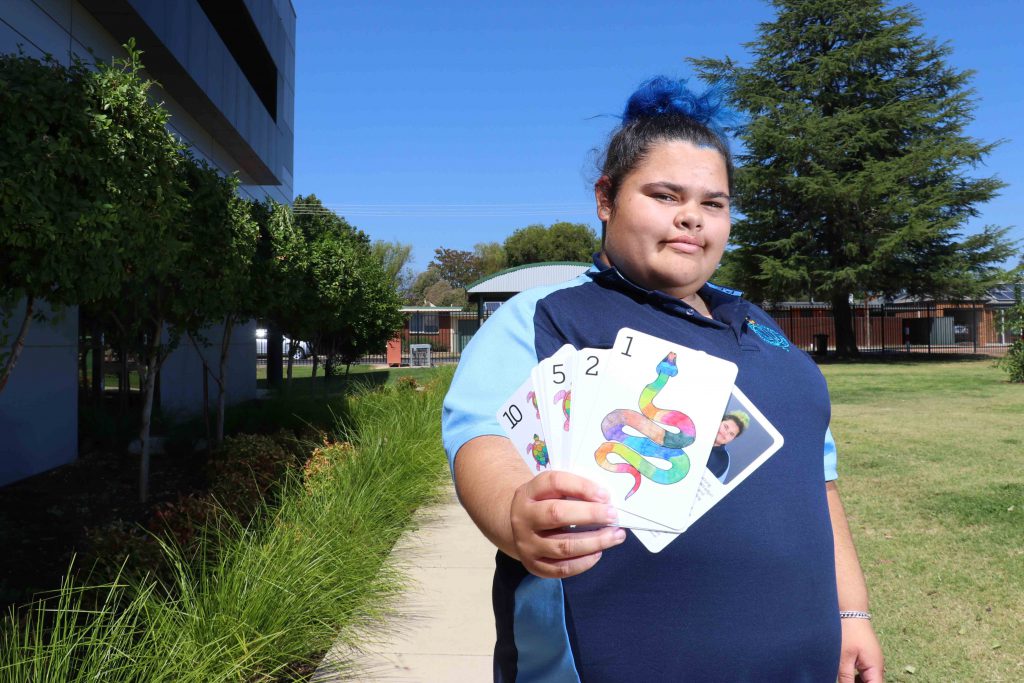 Year 10 student Carleigh Walsh showing off some of her picture cards she designed.
One of the resources that was a part of the launch were children's picture cards and two memory card games that were illustrated by our own Year 10 student Carleigh Walsh. Carleigh is an emerging young aboriginal artist, who has had some of her work showcased through the Koorie Art Club at the Wodonga Middle Years College.
Carleigh was asked by the Wodonga City Council to come up with designs to be a part of the Aboriginal educational resources  they have now launched. Carleigh developed a total of 5 designs depicting Australian animals in traditional and contemporary indigenous styles.
You can read the article put out by the Wodonga City Council which talks all about their 'No One Left Behind' program here: https://news.wodonga.vic.gov.au/new-aboriginal-educational-resources-for-preschools/