The iconic student 'Shout' radio has been an integral part of our recess and lunchtime breaks at the College for now more than 12 years and is now looking to change channels, re-branding as 'student TV' in 2019 with an aim to appeal to a broader audience.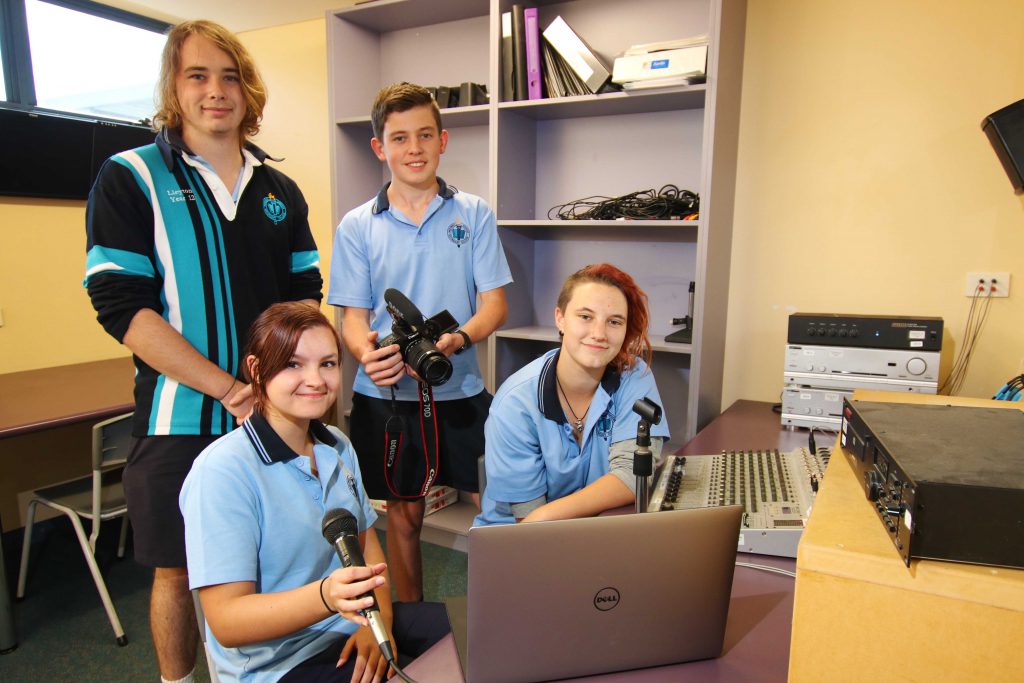 Changing Channels: Students (Back L-R) Lleyton Southern and Dylan Muller with (Front L-R) and Eden De Ruiter and Maddison Hamilton.
The group are seeking students with a range of skill to assist in the running of the 2019 Graduate Program Impact Project, including Announcers, Producers, Graphic Designers and Web Developers to to be a part of their 2019 team. In this new format, a daily video broadcast will be produced and streamed live throughout the College during lunch and recess.
Year 11 student Maddison Hamilton said that she is excited to see the student-led show take a new form and looks forward to celebrating College culture and events through this new platform.
Students who feel that they have the necessary skills and commitment are encouraged to contact Mr Turner (TUR@wssc.vic.edu.au) for more information and a chance to be involved in this exciting new Graduate Program Impact Project activity for 2019.