Congratulations to Year 12 Student Clio Waldegrave-Knight, who placed 3rd in the Staedtler Secondary School Artist of the Year for the Year 10-12 category. She was up against over a thousand applicants in the competition across all categories, however, feels very humbled that her pieces and abstract artistic style was recognised in such a prestigious award.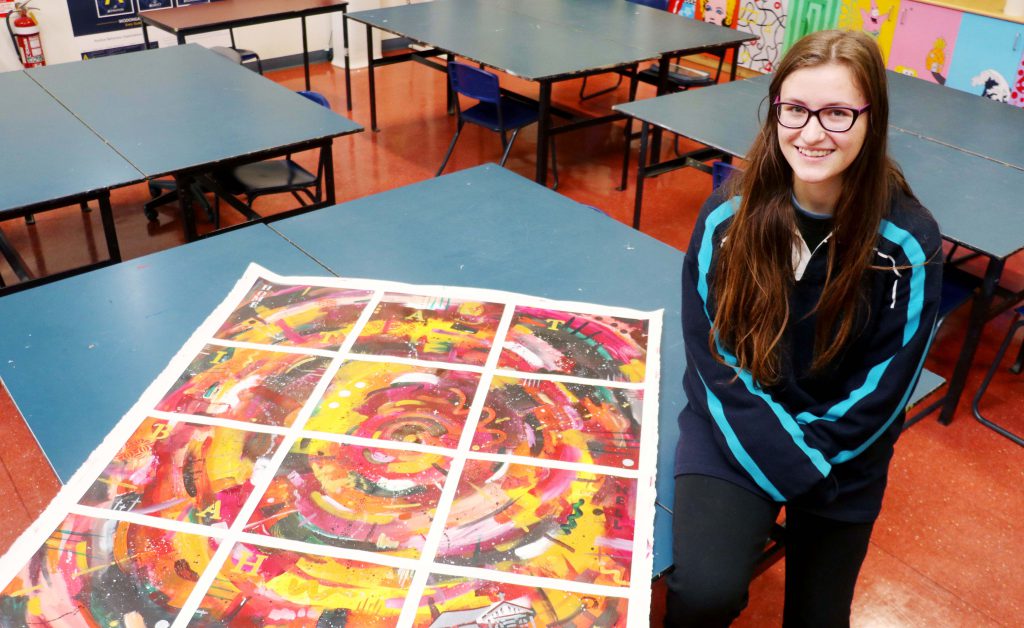 Year 12 Student Clio Waldegrave-Knight with one of her latest pieces
Clio received some fantastic feedback on her pieces from the judges, which has inspired her to continue developing her art style in her Year 12 Studio Arts class. The pieces that Clio submitted to the competition went through many revisions, stemming from work originally completed in her Year 11 studies.
You can learn more about this opportunity and find out more about the competition here: https://www.staedtler.com/au/en/articles/highlights/staedtler-artist-of-the-year-competition-winners/