Year 12 student Katelyn Russell has been playing basketball since she was 7 and now 11 years on, it has taken her to the other side of the globe.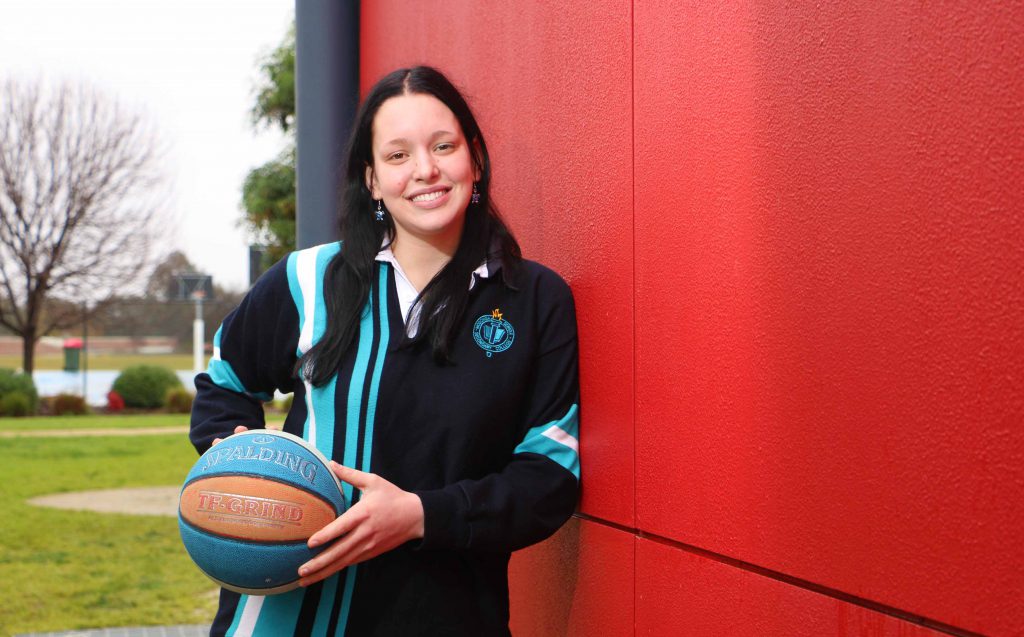 Year 12 student Katelyn Russell ahead of the Bendigo based competition
Travelling to Melbourne almost every weekend to train or compete, Katelyn has been working to take her competition to the next level, now being selected to play in one two teams representing the North East Bushrangers. This opportunity will see Katelyn travel to Bendigo later in the month, playing teams from across Victoria in the under 23's competition.
Over the recent school holidays Katelyn travelled to America, taking part in a College exposure tour spanning almost two and a half weeks. Visiting Chicago for 5 days and playing up to 3 games a day, followed by a 3-day tournament in Texas. This opportunity was organised by the ATC Women's Academy Program based in Sydney.
Katelyn thanks the College and her teachers for their support in providing the flexibility needed to participate in this program and the time needed to be away from the classroom.
Katelyn hopes to peruse a career playing basketball professionally post-school, with her eyes set on playing for the Opals. We wish her all the best for the future.