The Victorian Government has recently established the Centre for Higher Education Studies (CHES). The purpose of the CHES program is to provide high-achieving senior secondary students with an opportunity to further stretch and challenge themselves in their studies by undertaking a first year university-level subject and by participating in an innovative enrichment program. As well as offering students a valuable head start into university, participation in the CHES program can contribute ATAR points and university credits towards their undergraduate degree.
We would like to congratulate the following students who have received offers via the CHES program and who will commence their university studies this year:
Alex Watson (Physics at The University of Melbourne)
Mariella Curcio (Psychology at The University of Melbourne)
Malia Scott: Artificial Intelligence and Technology in a Digital World (RMIT)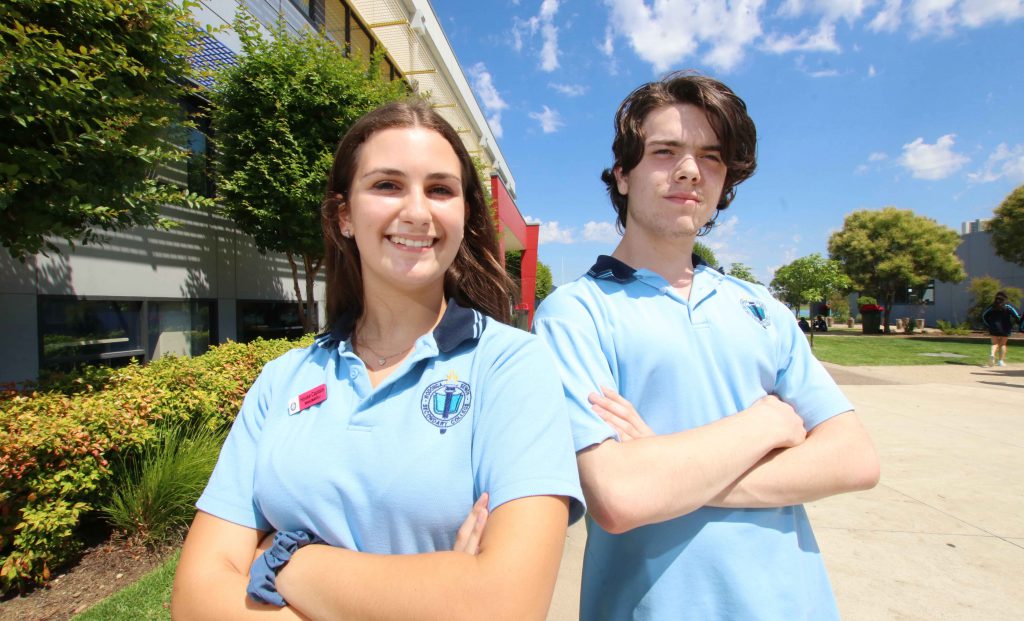 Mariella Curcio and Alex Watson pictured above.