In celebration of the great work the volunteers within our community do, a number of schools created artistic displays of appreciation during National Volunteers Week, this week. The task involved placing designs on 50 red rectangular wooden tiles following the theme, 'Give Happy, Live Happy'.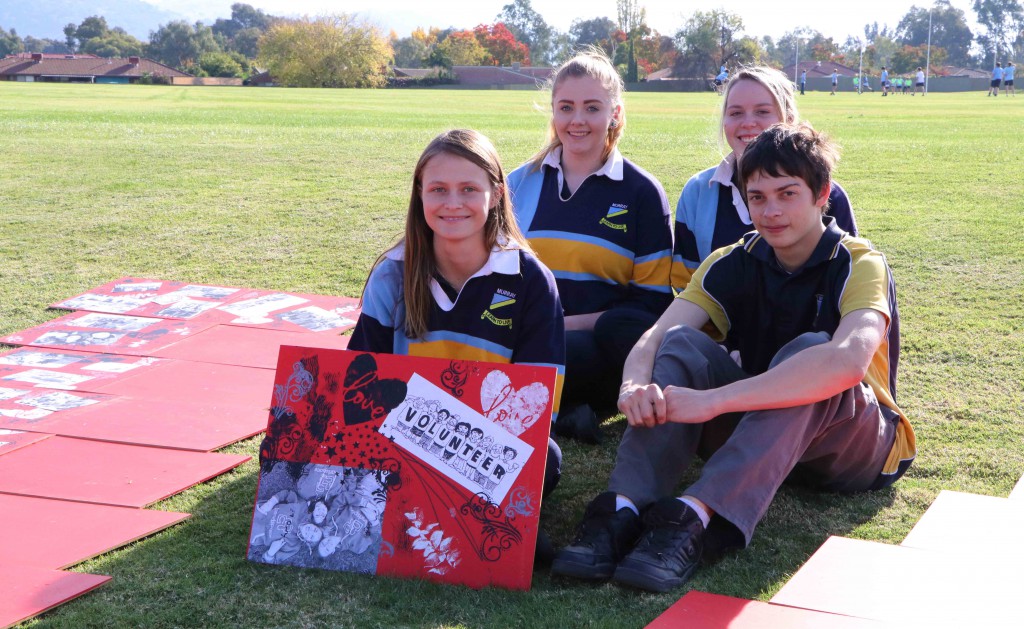 Students from Murray High School with their National Volunteers Week display
During Graduate Program on Thursday May 12th, Murray High School, Wodonga Primary School, Belvoir Special School and Wodonga Senior Secondary College students and staff joined in, sharing their displays along with constructing a huge Big V on the oval.
Congratulations to Wodonga Primary School who won $500 from Albury Wodonga Volunteer Resource Bureau for their inventive and stand up V display, while Belvoir and Murray schools created fabulous displays. This was a great celebration of the ways that volunteers improve lives within our community.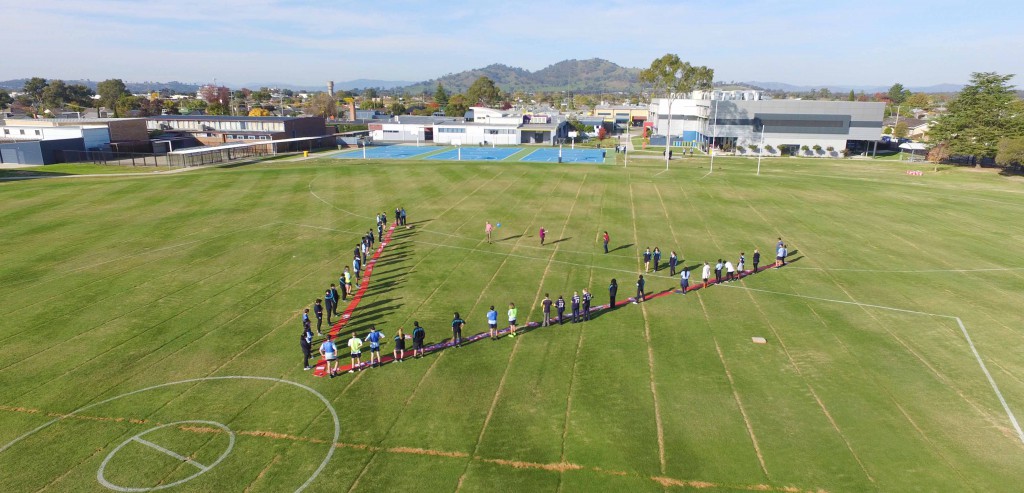 "It was great to host other schools for the afternoon and see how youths across our community value the positive impact volunteers have on our lives." Said  College teacher, Anthony Brewergray.
Special thanks to Jemma Toohey of AWVRB, and Wodonga Senior students Leela Guragai, Aimerance Ndayisaba and Albertina Asukulu for their leadership during the event, earning Regent Cinema tickets as a result of their efforts.