The Trade Training Centre foyer was a hive of activity with 18 exhibitors offering advice and information to the students who attended this event. It was an opportunity for the students from our college, Middle Years campus and a small number from district schools to investigate possible career pathways they might undertake in the future.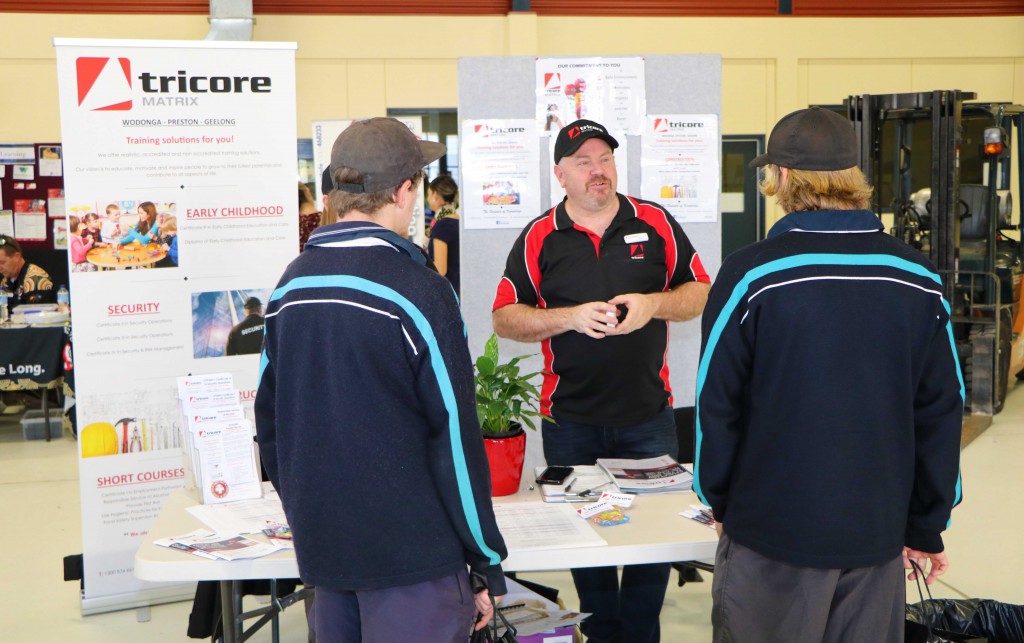 Exhibitors were impressed with the student's interest and questions they asked. In addition to the exhibitors we heard encouraging stories of the pathways taken by Francis Edwards (Peard's Garden World) and Kaisee Neutert (AWAHS).
Students finished the day with a sausage sizzle provided by the Mungabareena Aboriginal Corporation, whose 'Men's Shed' personnel completed the cooking tasks.
Sue Bell
Koori Coordinator