At Wodonga Senior Secondary College, we have a large focus on student wellbeing and providing a positive space for our students to achieve and contribute effectively to our region. Current research has shown that 1 in 5 students in Australia go to school hungry due to financial and family issues (Cahill, 2015).
We know at the College that positive wellbeing increases the chances for students to have:
• Higher academic achievement and complete Year 12
• Better physical and mental health and more pro-social, responsible and lawful lifestyle
• Greater participation in the workforce
• More social inclusion (DEEWR, 2008)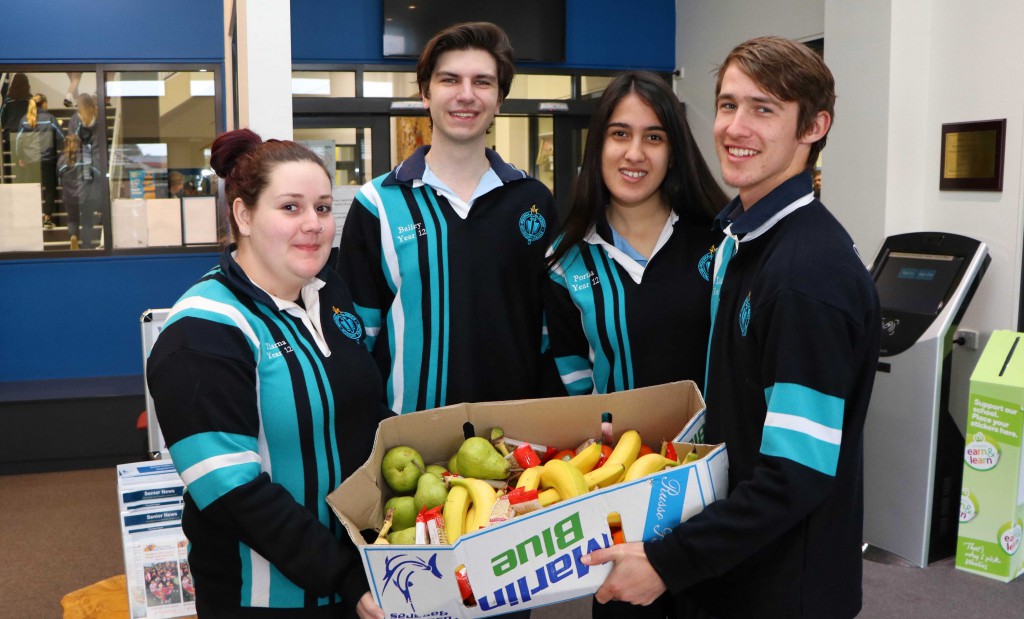 This term the College has introduced free fruit to our students. When the students arrive, they can pick up easy care fruit (bananas, mandarins, apples). The response from our students has been overwhelmingly positive.
We have been lucky enough to work in partnership with Woolworths at White Box Rise, Coles at Birrallee and the brand new Woolworths on the corner of High Street and Elgin Boulevard who have generously donated the fruit for the benefit of our students.
Tracee Flynn
Wellbeing Coordinator