Senior girls from the College joined around 200 other from the region, attending a writing workshop held in the first week of term.
This day long event aimed at encouraging the girls to think about their writing in different ways, aiming to teach them a thing or two about themselves along the way.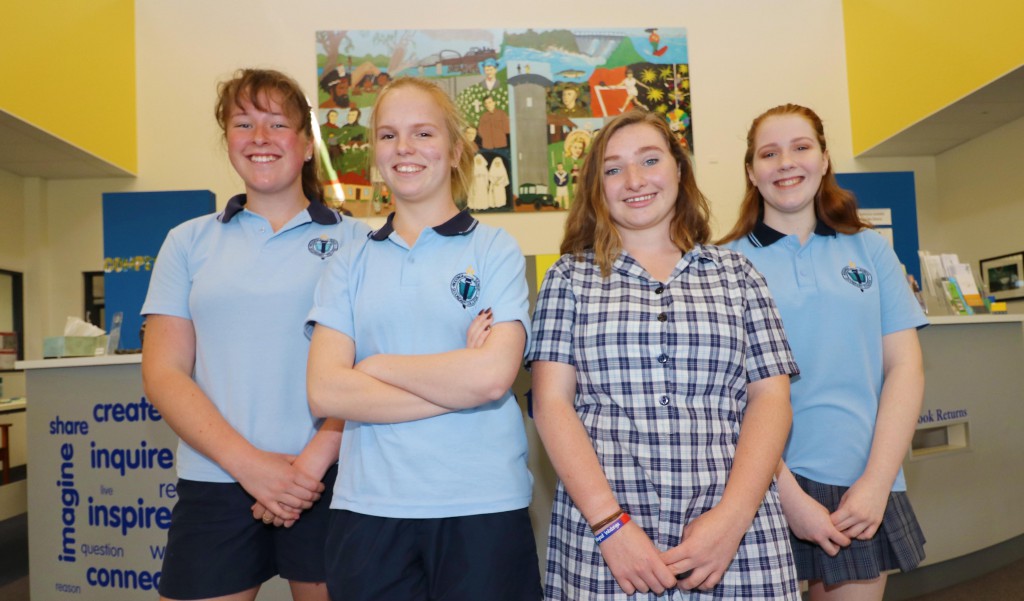 Students Seonaid Lee, Steph Vaivads, Alex Williams and Mya Hillas-Burns
The day consisted of workshops and presentations from guest speakers, which included students from the University of Wollongong, the ABC Radio and various authors where they spoke of the abundance of careers and pathways that are available and allow them to explore the applications of the writing skills developed during their high school years.
Year 10 student Seonaid Lee said, "The best part of the day for me was that I had the opportunity to ask questions from women that are following their passion for writing and have a career where it is used extensively".
Seonaid would like to become a journalist after completing her high school studies, learning that developing you vocabulary whilst in school will allow you to write greater and more captivating stories.