2017 marks the 99th Anniversary of the signing of the Armistice which brought an end to world War I. Wodonga Senior Secondary College Students held a Remembrance Ceremony, we opened with 'Lest we forget', a song where the message is 'We'll not forget the promise made, you'll live forever eternal flame, and so we all remember them. Lest we forget', sung by Lee Kernaghan and Ben Roberts-Smith (Victoria Cross recipient)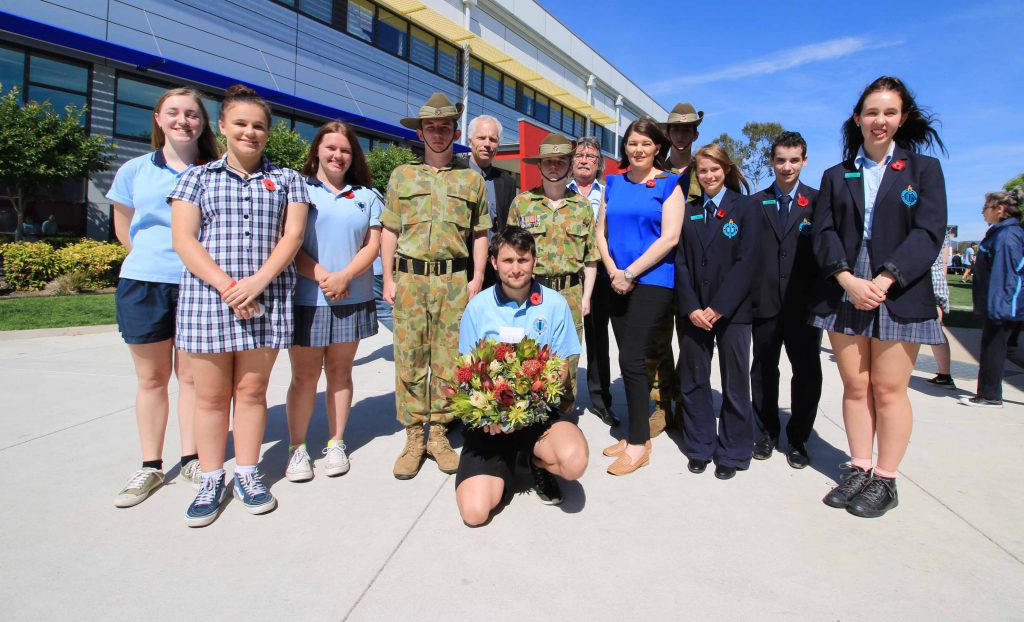 Wreath – Zachariah French & Caleb Ryan Cadets – Jayden Harrion, Jaidyn Walsh-Fleming & Cameron Van Dinther Captains – Anthea Waldergrave-Knight, Jye McBurnie & Mykelti Kotzur Poem – Alyssa Kupa & Adelaide Roach
Year 11 Captains Anthea, Jye and Mykelti led their peers through a meaningful ceremony today to reflect on the loss and sufferings caused by all wars and conflicts. Koorie Student Chloe Sergeant gave the Acknowledgement to Country.
Our defence students were also involved, as Alyssa and Adelaide, recited Rupert McCall's poem titled 'The Pledge of Remembrance' followed by the laying of the wreath by Zachariah and Caleb. Visiting bugler, Toli played the Last post and Rouse.
Army Cadets Jayden H, Jaidyn W and Cameron who attend our college stood guard at the flag provided their peers a glimpse into Ceremonial proceedings for Commemorative ceremonies.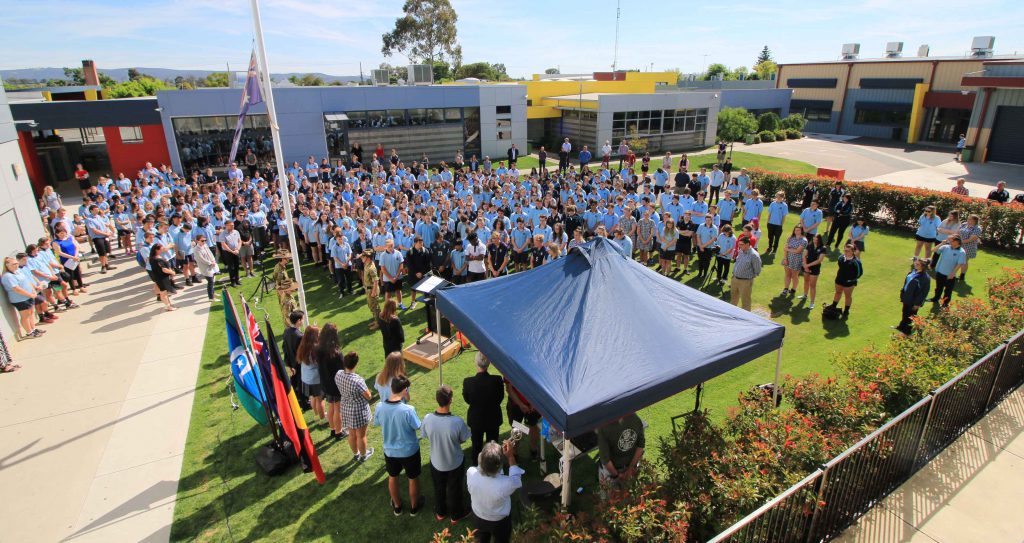 Vice Captian Mykelti's words reflected, 'Today, the loss of Australian lives from all wars and conflicts is commemorated on Remembrance Day … I am sure, that like me, many of you know, or knew of someone who has served. It is with great pride that we are here today, knowing that our lives were shaped by the bravery of these people.'
Lest we forget.
Jacqui Bohringer
Defence Transition Mentor