The college would like to congratulate Year 12 student David Runciman on receiving the Premiers award in the field of engineering. This is awarded to students who have received a high VCE study score in a particular subject. David has been diligent student with a strong passion for engineering, demonstrating a strong commitment to his studies and has been an exemplary role model for his peers. David has applied himself to all subjects and intends to pursue the a path way in the engineering field after graduating from the College.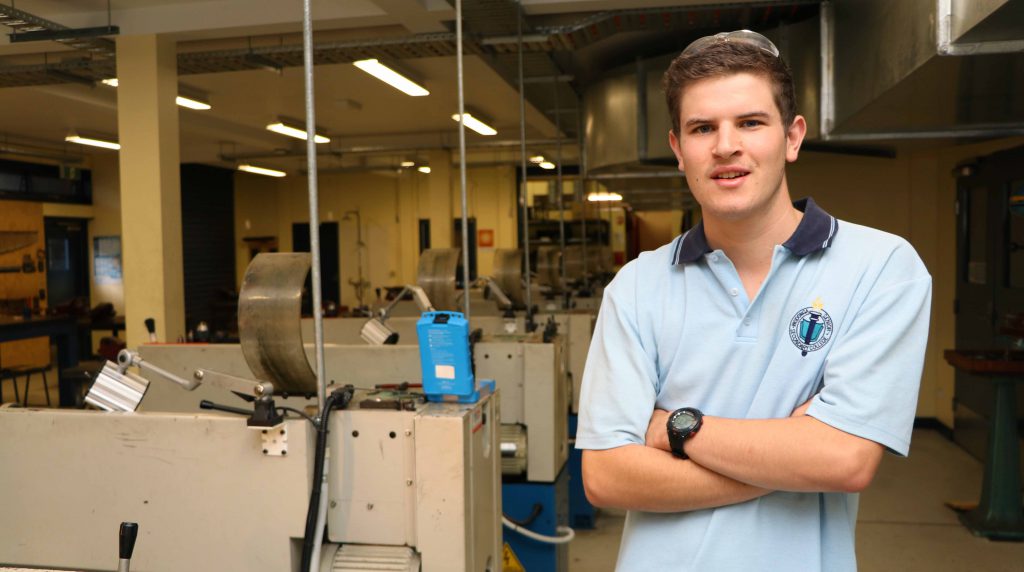 Year 12 student David Runciman pictured in the College Engineering room
David said, "The excellent facility's and the support that the college offers has enabled me to thrive" and has provided David the opportunity to further develop his skill set, learning from our specialist industry-linked technology teachers. We would like to wish David all the best with his last year of VCE.