Year 10 Photography students each submitted an entry into the Wodonga Shows annual photography competition this past weekend. Three of the students received place ribbons for their outstanding photographs across the two categories. In the Junior competition Year 10 student Maddie Hamilton placed first and Eden DeRuiter placed second, with each entrant needing to submit a photo of a spider web. In the open competition which featured many impressive entries from experienced photographers, Year 10 student Kaleb Lappin-Webb received third place and Tyson Sklenar received a highly commended.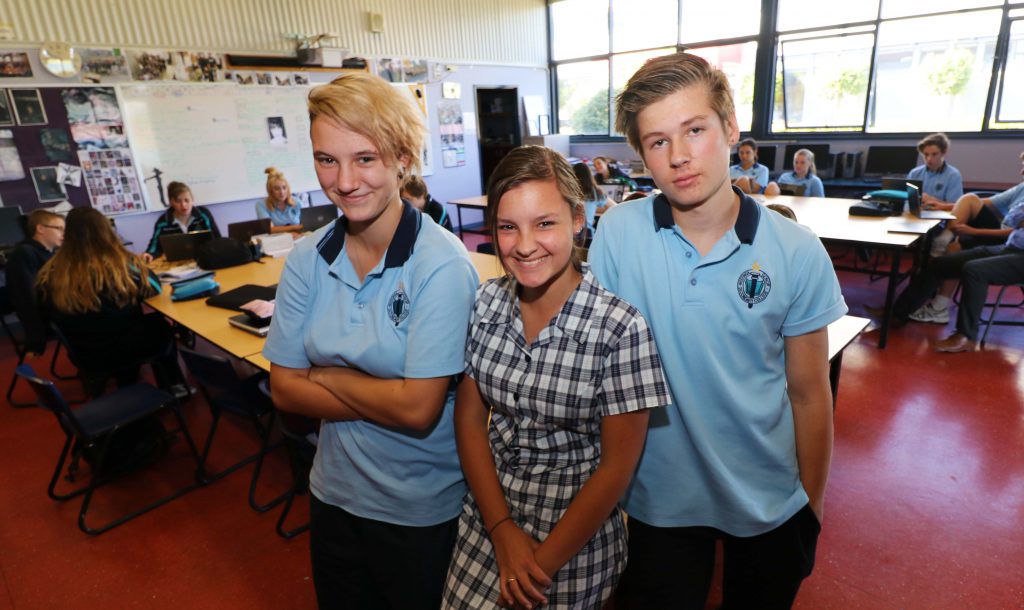 Award Winning Snaps: Students Maddie Hamilton, Eden DeRuiter and Kaleb Lappin-Webb
Student Maddie Hamilton will now have her photo judged on the 20th April against the winner from the Tallangatta Show, the winner will represent the region at the royal Melbourne Show later in the year. The award winning photos from the trio are showcased on the display board at the base of the main staircase.