A group of students from the Defence Graduate Program class have had their large canvas artwork displayed in the foyer of the newly refurbished NECAMHS facilities on High street at the opening yesterday morning.
NECAMHS have sought submissions from young people for artworks to hang on the walls of their office spaces, with a theme of 'What mental health means to me', providing students with a clearer picture of mental health.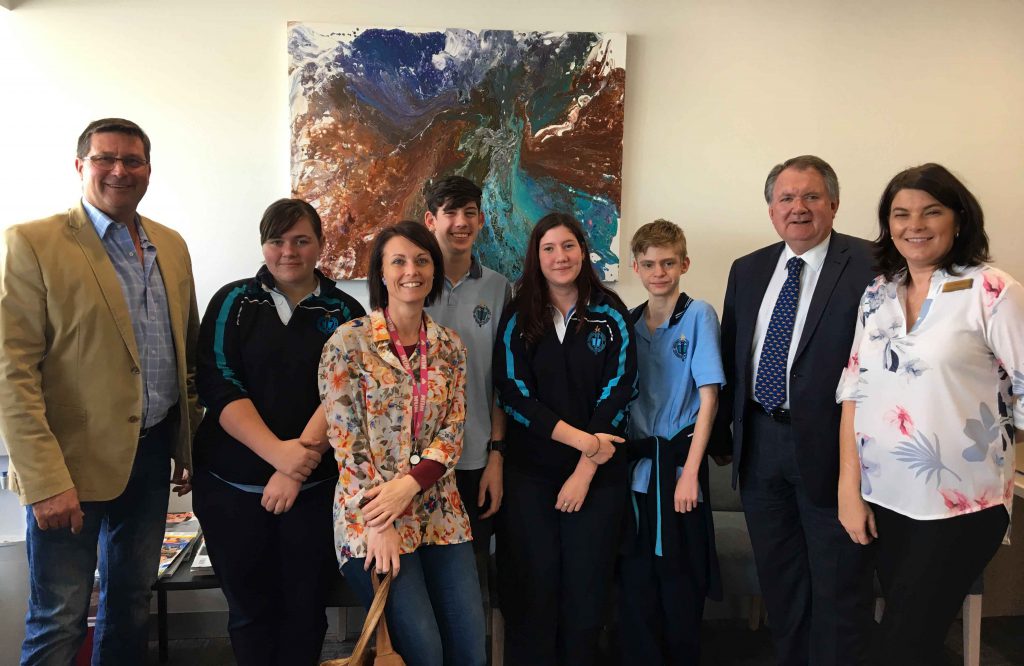 The student group pictured in front of the artwork showcased in the building foyer
The student group had loads of fun creating their artwork and provided an opportunity to discuss mental health within our community, with each of the art works submitted representing the student's interpretation of mental health.
Wodonga Senior Secondary College Assistant Principal Matt Moylan attended the reopening, Saying "congratulations to the WSSC students who were recognised for their fantastic artwork on display at the new NECAMHS offices. It is great to see the painting commanding pride of place in the foyer".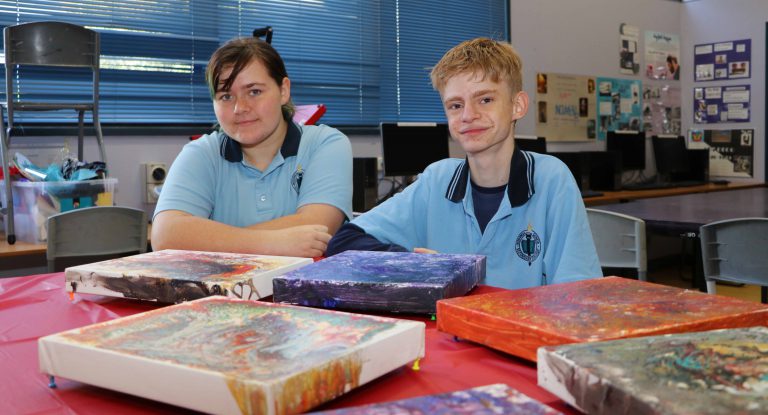 Year 10 student Campbell and Jasmine pictured with the groups artwork
Year 10 student Emma Martin was amazed by the stunning new facilities, "The renovations they did to the centre we really well done, the overall outcome was amazing. Every room had its own purpose and style, making it comfortable for the families and young kids to enjoy. It was truly a special event".