VCE Indonesian students proved their language skills yesterday as they debated the UN Resolution on Women and Gender Equality at the Treasury Theatre, Melbourne. 22 countries were represented at the second Model UN conference, with Wodonga Senior Secondary College sending two teams.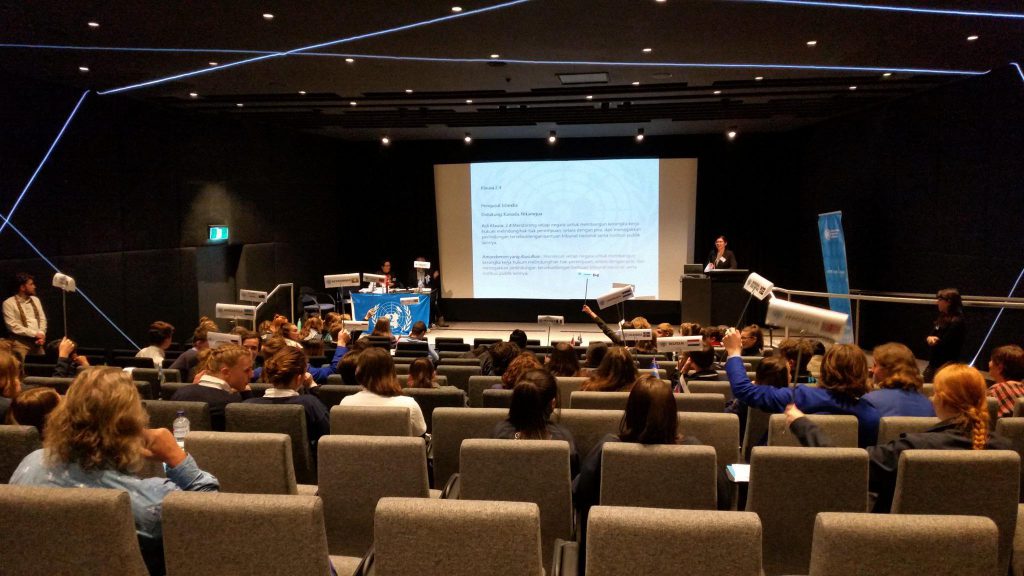 Member of the delegation representing China, Willem Manley said, "It was great to debate global issues with like minded students in Indonesian."
"Despite our differences we were able to debate ammendments, just like they do at the United Nations," said Charlotte Kay, Nicaraguan Delegation.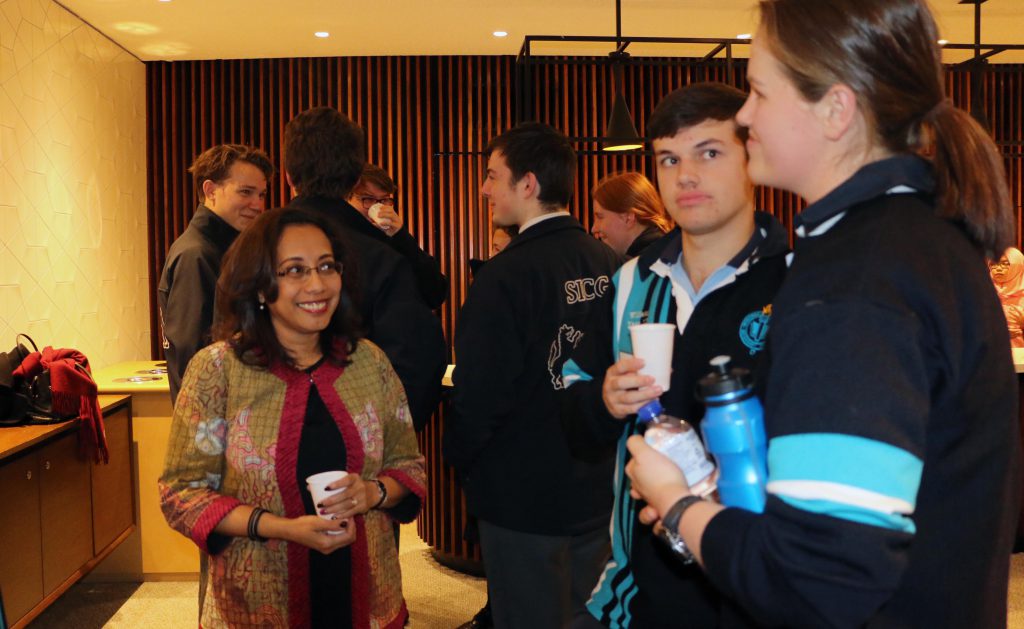 Ibu Spica Tutuhatunewa, the Consul General RI for Victoria & Tasmania speaking with students at the Indonesian Model United Nations Conference
WSSC has not previously engaged in such an event, however, "After the success and excitement from this event I am keen to lock in a team for next year", remarked Indonesian Teacher Michelle Heintze.
The UNAA and VILTA supported this event.