Year 12 student Mccarlie-Jayne Dohrmann's hard work and perseverance pays off, receiving the Queen's Scout award which only a small percentage of the 47 million Scouts members receive globally.
Taking around 300 hours over the course of 3 years to be eligible for the award, Mccarlie-Jayne completed various activities from around 13 different areas from cross-country skiing to completing a first-aid course, although the commitment doesn't stop there, as appropriate paperwork and reports needed to be submitted along the way.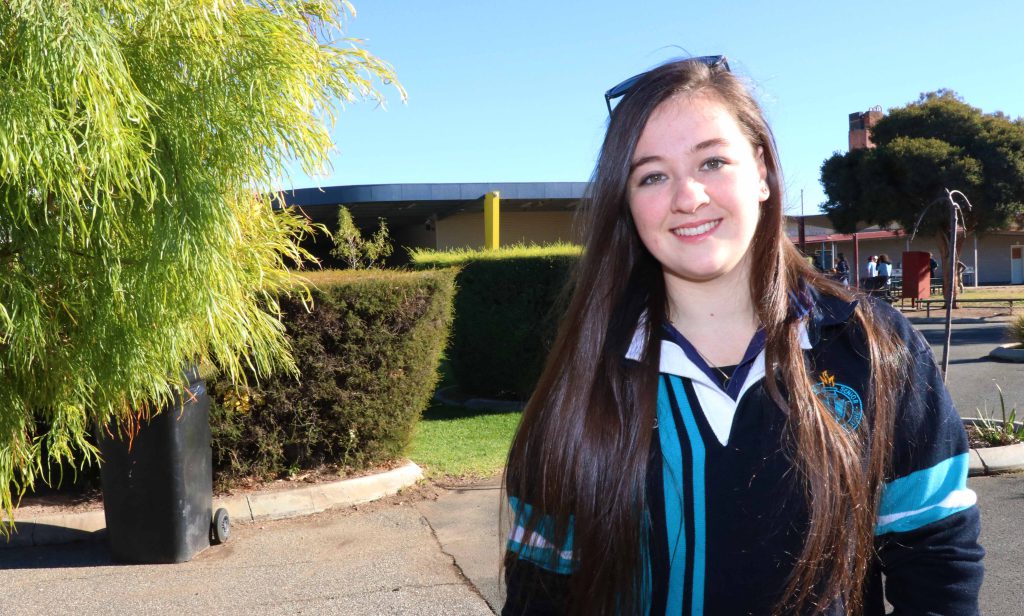 Year 12 student Mccarlie-Jayne Dohrmann Queen's Scout recipient
As part of this journey Mccarlie-Jayne engaged with many local organisations within our community, developing her own skill set and taking the opportunity to give back.
Mccarlie-Jayne said "The program pushes you out of your comfort zone and and you learn a lot of new things because of it. I now have my junior shooters license, thats something that I wouldn't have normally done", meeting a lot of new people in the process, "I even joined the CFA!" she said.
Completing a community service project through Scouts and receiving the Queen's Scout award has provided Mccarlie-Jayne with a documented example of her commitment and perseverance and is an achievement that she will proudly display on her university early entry application to a medical degree.
Our students are active members within our local community, taking opportunities to give back through extra-curricula activities, the College Graduate Program and in their own time. The College would like to congratulate Mccarlie-Jayne on her achievement.