Year 11 student Atosha Birongo received news of her position as the Victorian representative on the UNICEF Australia Youth Ambassador council last Tuesday after a long application process. Atosha is an exemplary role model for her peers and takes every opportunity to get involved within the local community, sharing her experiences with staff and students earlier this term at a morning tea. Atosha "hopes to find the main concern with young people and children in our region" and to strengthen the relationship between the government and young people of Australia.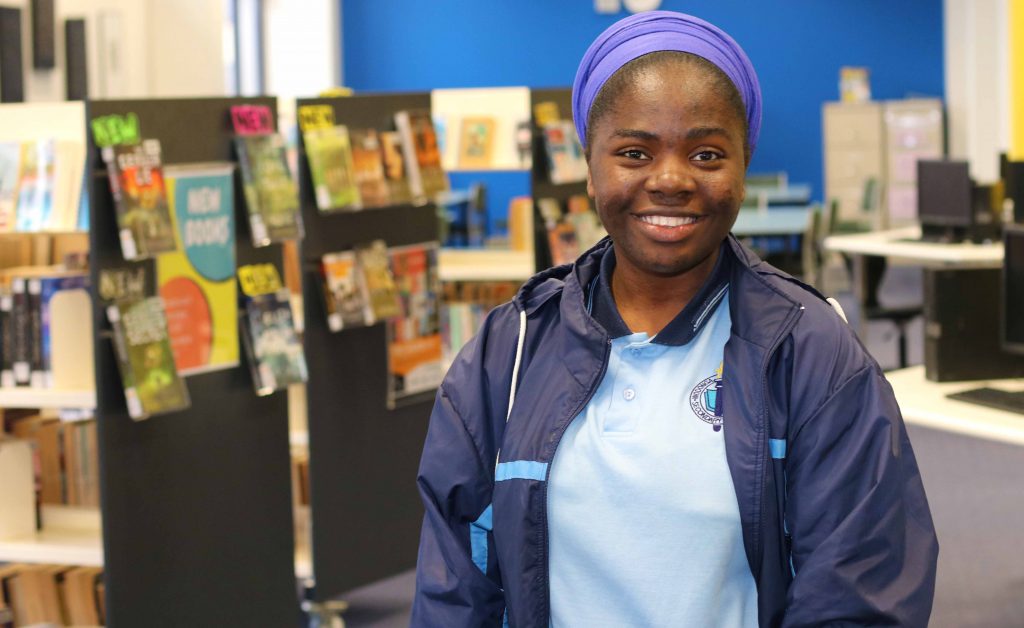 Year 11 student Atosha Birongo after receiving the good news
"I feel that my culture will bring diversity to the group and because of my background, I feel like I have a lot to share"
The Program will see Atosha work with a group of young people from ages 15 to 25 consisting of representatives from each state of Australia and will provide a voice for this underrepresented demographic of our population.
The nomination process involved in completing an application form and attending an interview in Sydney, the process with Atosha in receiving good news via a phone call this Tuesday. Atosha's goal is to get young people involved in their local community and to educate them about the decision making process within their community.