Year 12 student Zak Gassman has turned his passion for animation, 3D modelling and game design into a traineeship, accepting the offer just over a month ago. Zak has been working for game design company Lightmare whilst completing Year 12, giving him an opportunity to gain real world experience in the industry.
Undertaking the traineeship will see Zak complete additional education through a TAFE which will provide him with valuable qualifications that he can use in a career, hoping to learn many new skills and techniques in animation in the process that he can then apply to a job in art and design after completing his traineeship.
The VET Creative Industries class that Zak is currently completing at our College has provided additional support and skills to help him thrive in the multimedia industry.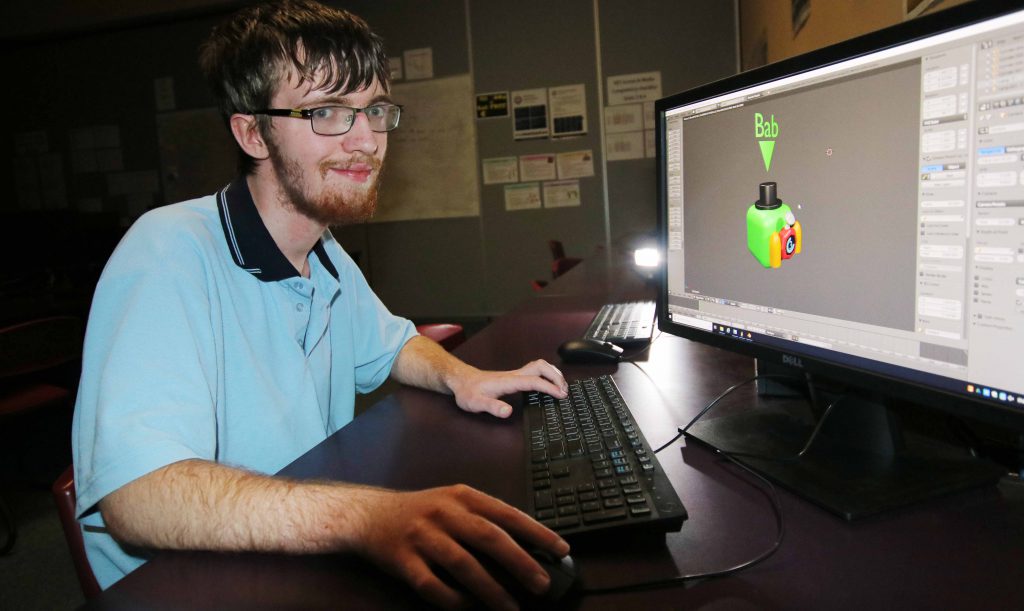 Year 12 student Zak Gassman working on his latest 3D model