Our first combined college ANZAC day ceremony was a huge success, thanks to the wonderful support of all the staff across the four schools, Fruit Fly Circus School, Huon and Felltimber Middle Years College and Wodonga Senior Secondary College.
Our theme this year was 'Coming Home'.
WSSC College Seonaid Lee, Wanamurra House Captain Teaghan Keen and Felltimber Captain Brodie Barker emceed the service. Huon Captain Tye Fuller gave the acknowledgement to Country. Felltimber Captain Imogen Anderson and Huon Captain Rose Delarue gave the ANZAC Requiem. Chelsea Barton WSSC Captain gave a reading from Ataturk's speech, and Zac Spalding from Felltimber performed Vance Joy's song 'Coming Home'.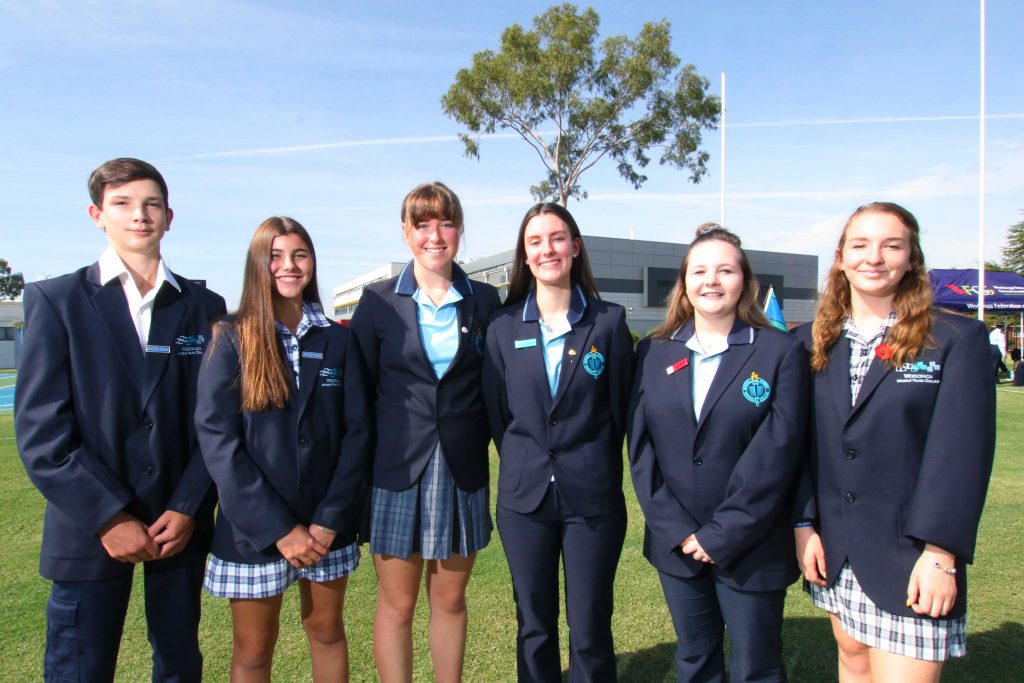 Students from across the Senior and Middle Years Colleges came together to pay their respects at the 2019 ANZAC Day Commemoration
Colonel Duncan Polich of the Australian Army gave a challenging address where he encouraged young people to visualise themselves as a service person away from home, where your daily task is surviving and relying on your mates, not seeing family and friends for a long time. He asked them to think about What it would be like to come home? For himself he said it was not coming home, but in BEING HOME which gave him great comfort. He also thanked all Australians for the welcome he and many other soldiers have had on return home, and for the privilege to be involved in ceremonies 'such as this'.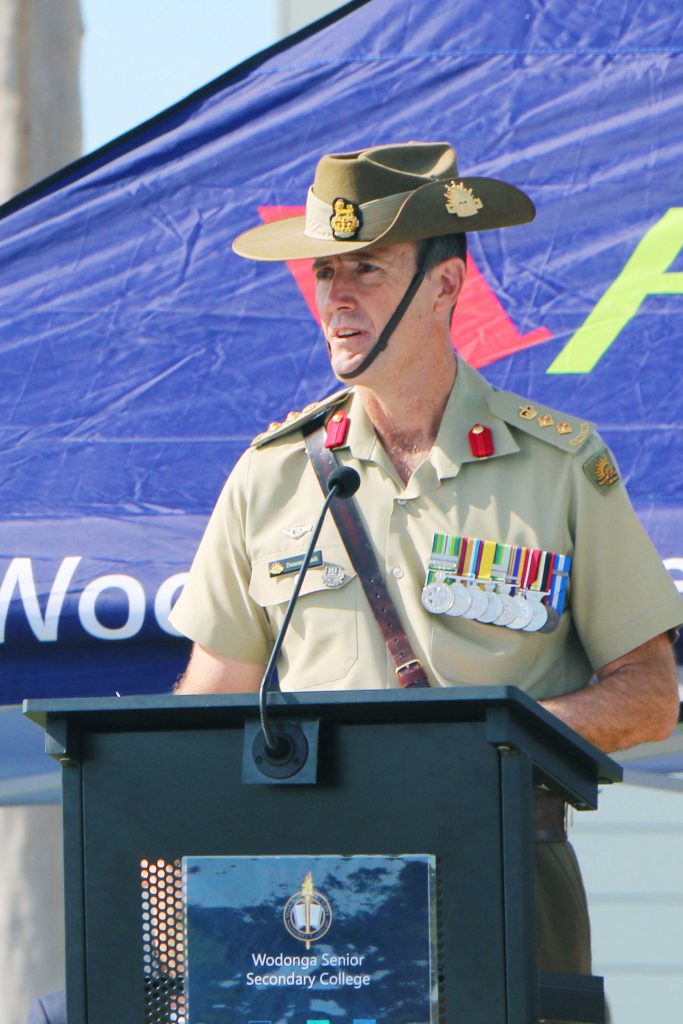 Colonel Duncan Polich giving his address at the 2019 ANZAC Day Commemoration
College parent Peter Van Dinther who serve with the Australian Army gave the Ode and Ross Draper of the Wodonga City Brass band played the Last Post.
We thank Andrew Smith of the Australian Army who led the catafalque party supplied by Latchford Barracks. We appreciate the involvement of our college students who serve as Cadets; Christopher Watson, Paul Ward, Brendan Donald, Avalon Chapman- Mackay, Michael Wright and Willem Jahne.
Wreaths were laid by;
Fruit Fly:          Finn Neale and Jasmine Armstrong
Huo:              Paul Nicholls and Chiara Barton
Felltimber:      Steph Van Dinther and Jacinta Shaw
Senior:            Madeline and Emily Jennings
Lest We Forget