VCAL Personal Development would like to invite you to 'Winter Solstice Movie Night' at the Regent Cinema Albury on Thursday the 13th of June at 7pm. Tickets are $15, available for purchase at Wodonga Senior Secondary College, Felltimber and Huon front office.
Help shine a light on the darkest night.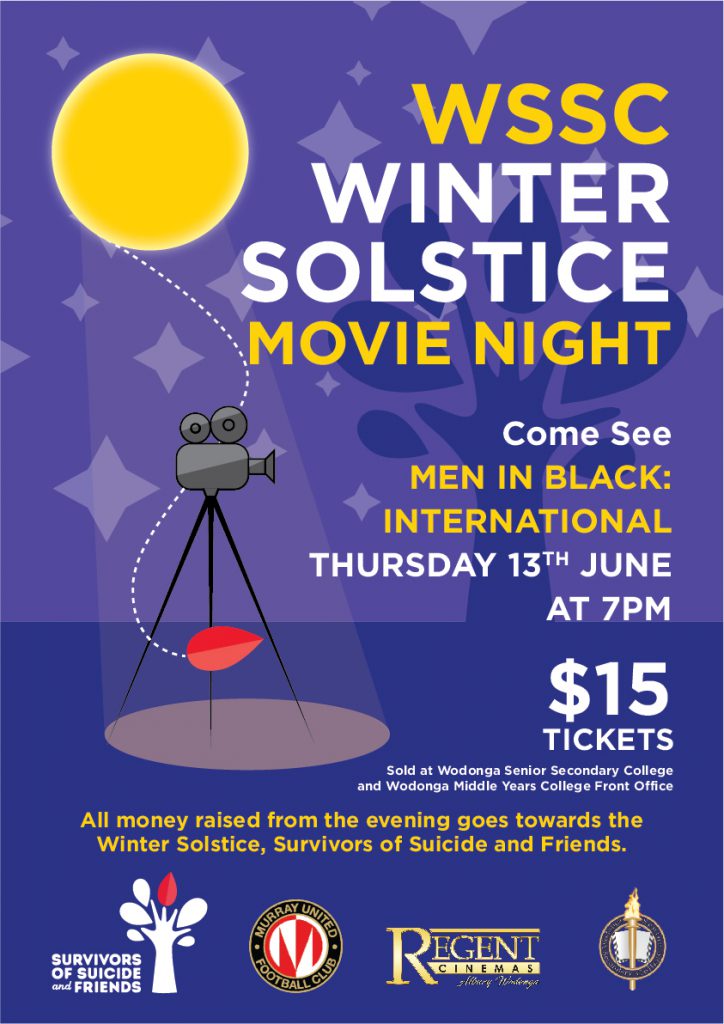 The Winter Solstice is an amazing community initiative that was started by Annette and Stuart Baker after the loss of their daughter Mary to suicide. Survivors of Suicide and Friends is an organisation which aims to bring the subject of suicide and mental health illness into the public forum to be addressed without shame or stigma. Students from VCAL Personal Development are running the 'Winter Solstice Movie Night' as a way to engage youth in the conversation about suicide, mental health and wellbeing, to raise awareness and prevent death by suicide.
Murray United Football Club are the ambassadors for the evening. The reason Murray United are the ambassadors is because young Australian men are more likely to take their own life than die in a motor vehicle accident. There are over 3000 deaths by suicide annually, more than 8 people per day. Beyond Blue reports that 6 of the 8 people are men. The numbers are sad, astonishing and increasing. However, suicide does not discriminate, 85% of Australians know someone who has died by suicide.
Let's shine a light on the darkest night. Thank you for your support.