A revised GPA Guide has been developed for Remote Learning. This includes descriptions of each GPA level, along with prompts for student self-reflection on their GPA.
GPA2 will continue and will be published by Tuesday 19 May. This will include on-track/not on-track for each subject. Please contact the classroom teacher via email to discuss a plan to pass for your student if required.
Student Progress Interviews for Term 2 have been postponed until Remote Learning is over.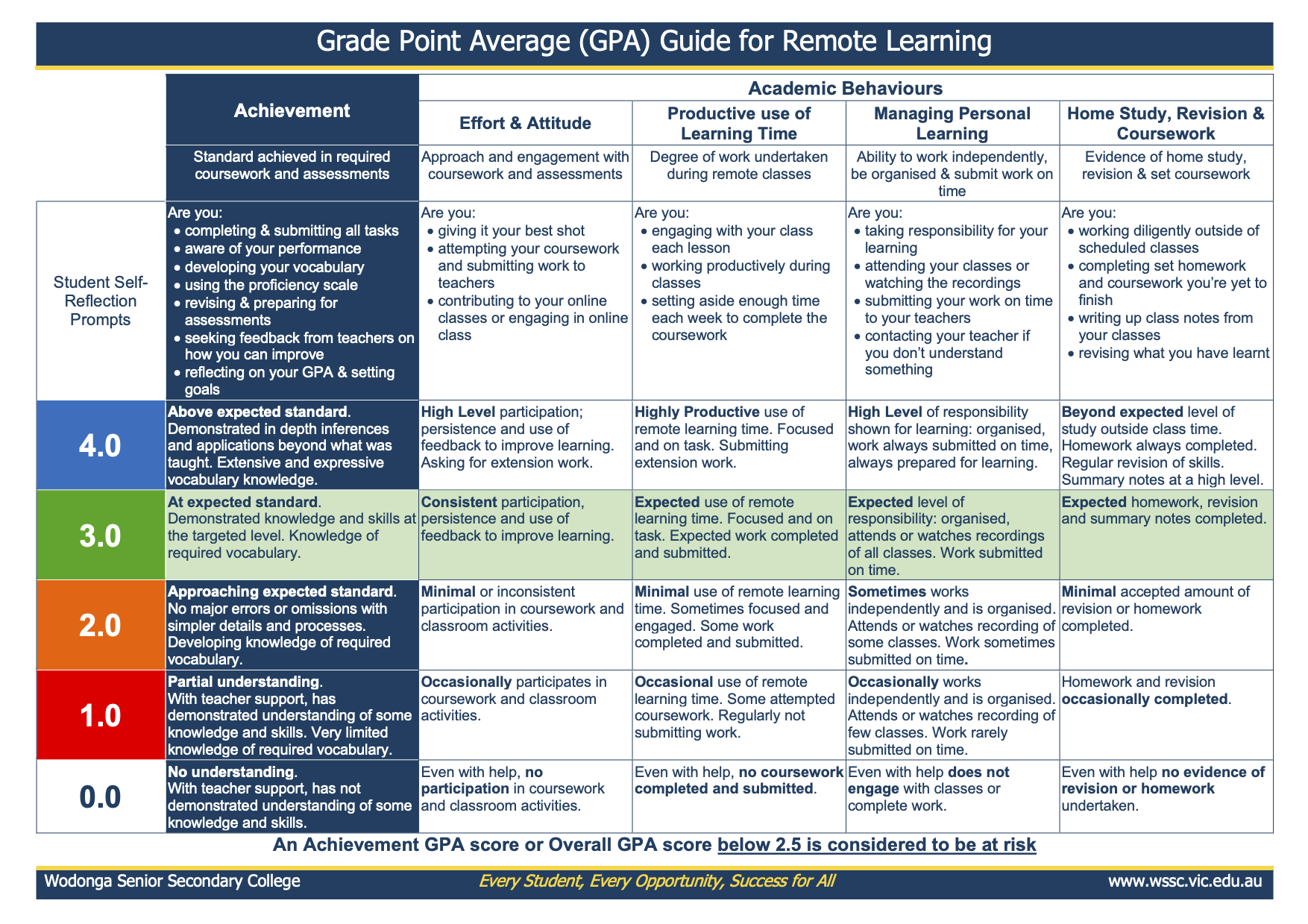 Click here to download a PDF version of our guide