Year 11 student Nelson Butterfield has set out to raise $1000 for the Cancer Council's Relay for Life event held later this year.
Working on this project as part of a Graduate Program Impact Project for about two months now, Nelson had the idea to fund-raise for Relay for Life after being inspired whilst in remote learning.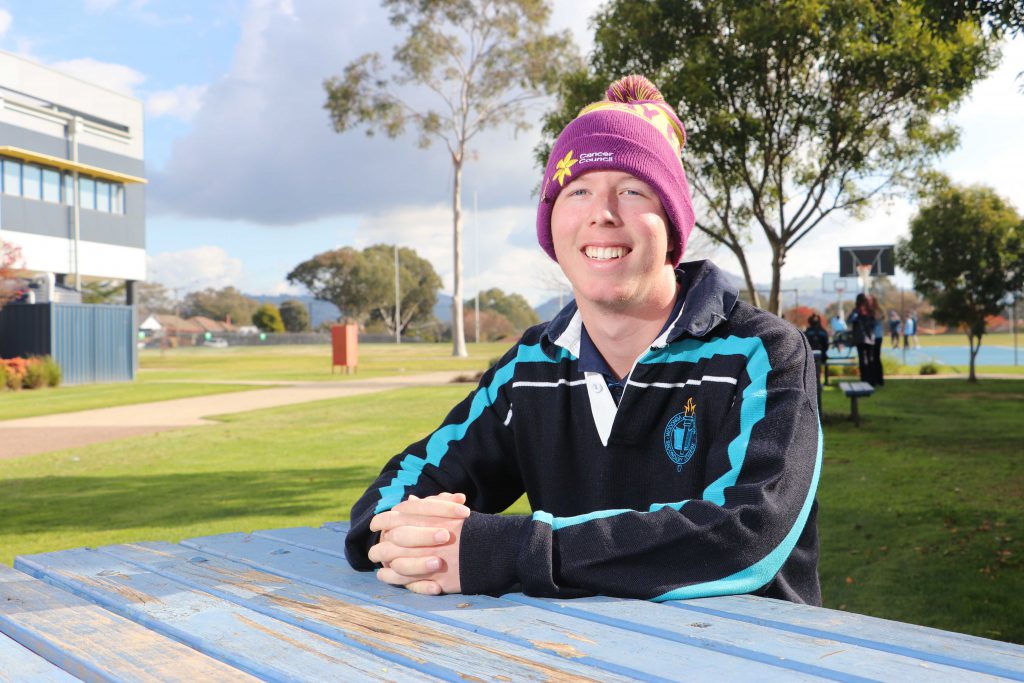 Year 11 student Nelson Butterfield
"This is raising money for a cause that impacts people from all walks of life, even in our community" Nelson said.
After seeing one of his friends shave her hair last year to support her campaign to raise money for the cause, Nelson aims to do the same after the Border's 2020 Relay for Life event held on Sunday 29th November.
Nelson has been diligent in completing his project paperwork for his Impact Project and as part of the process he has learnt about the fantastic work that the Cancer Council have done. You can support Nelson's fundraising campaign by visiting this link or learn more about Relay for Life here.